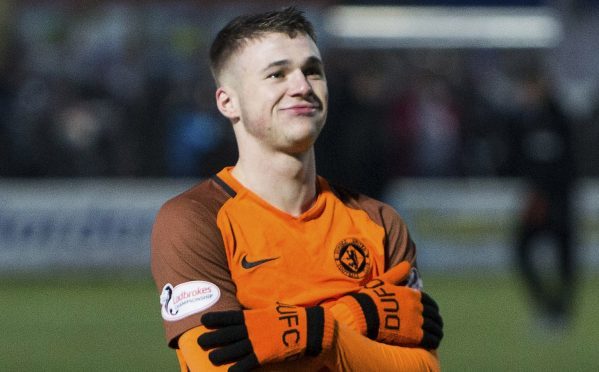 Dundee United boss Csaba Laszlo says the only positive to come out of Saturday's aborted game at Queen of the South was that Jamie Robson didn't suffer a broken leg.
The Tangerines' trip south to Dumfries was abandoned during the half-time break by referee Craig Thomson with the artificial Palmerston surface becoming dangerously slippy.
Despite his side enjoying the better of the first half, Csaba could only accept the referee's decision was made to protect the players from possible injury.
He said: "The referee made a decision and we have to accept it.
"I think the decision is there but I am a little bit sad because we controlled the game.
"I had the feeling that it would be a winning game for us, you never know but just a feeling, and for this reason I am a little bit sad and disappointed.
"When my players heard the news they were very sad but to be honest nobody wants to get injured.
"If you went out afterwards and touched the ground you would have seen how slippery it was.
"OK, really after the game it could be two or three injuries and nobody wants to have this.
"I am so sorry for our fans on the longest journey and before Christmas you have to spend money otherwise so I appreciate and am a little bit sad to see so many Dundee United fans having to go back home.
"I accept the decision and I know the referee has the duty to protect the players."
One player he felt could have been protected better was left-back Jamie Robson.
Late in the first half, the full-back drove into the middle of the pitch with the ball and was met by a full-blooded tackle from Queens centre-back Darren Brownlie.
The defender picked up a yellow card but could easily have been sent off by referee Thomson.
When asked if it should have been a red, Csaba replied: "Yes.
"To be honest, I know how the game is here in Scotland and sometimes you have fouls you don't expect but this was, for me, more than a foul.
"Jamie didn't expect it and if you don't expect it you can even break a leg.
"We're all sportsmen and he goes really hard. I like if you play hard but the fairness must be also there.
"I am really happy and the most positive thing from this game is Jamie didn't get a very bad injury after this tackle."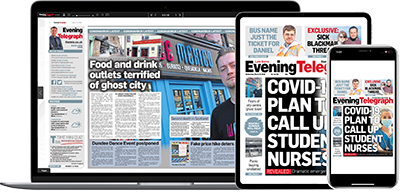 Help support quality local journalism … become a digital subscriber to the Evening Telegraph
Subscribe