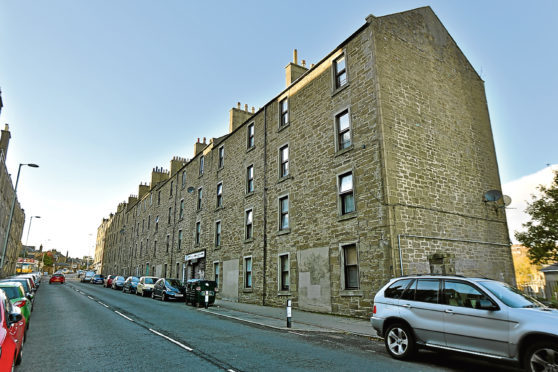 A former councillor has launched a last-ditch attempt to save a Dundee housing block from demolition.
Jimmy Black has urged Dundee City Council's scrutiny committee to review the authority's decision to approve a demolition notice for 219-245 Blackness Road.
A report submitted to the neighbourhood services committee in October claimed that a majority of "residents" favoured demolition of the blocks.
But a freedom of information request revealed that six private landlords who do not live there were counted as "residents", with Mr Black describing the council report as "seriously misleading".
The Evening Telegraph previously told how plans put forward by West End resident and property developer Paul Johnson to refurbish the block were binned after a fiery meeting with councillors.
Mr Johnson assembled a consortium to try to take over the properties, claiming his proposals would save the council £1.1 million.
However, Mr Black today said he has not given up hope of saving the flats.
He said: "I have written to the chairman of the scrutiny committee in the hope of having this referred. The views of council tenants were not reported correctly. The majority of council tenants were opposed to the demolition.
"The Dundee Federation of Tenants was not consulted and the council has a legal obligation to consult them.
"The council completely ignored its own tenant participation process which is just bizarre."
Mr Black has made requests for the engineer's report into the demolition and the costing behind the decision.
Eight people voted in favour of refurbishing the flats and 14 in favour of demolition, but of those 14, six were private landlords and three were owner-occupiers.
Mr Black added: "I'm considering what other action can be taken, it might be referred to the Scottish Housing Regulator or Audit Scotland.
"We shouldn't be demolishing viable houses and I would like them to remain as council houses.
"It's good that developers are coming forward and making suggestions. I also understand Councillor Fraser Macpherson would consider any viable proposal put forward so it shows people are listening. I'm now just waiting on the response from the scrutiny committee and whether they are in a position to examine it."
A city council spokeswoman said: "The neighbourhood services committee took the decision to demolish the Blackness Road tenements on October 30."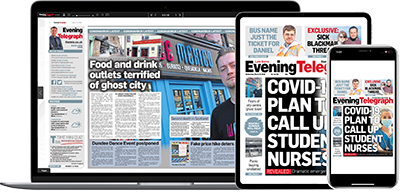 Help support quality local journalism … become a digital subscriber to the Evening Telegraph
Subscribe