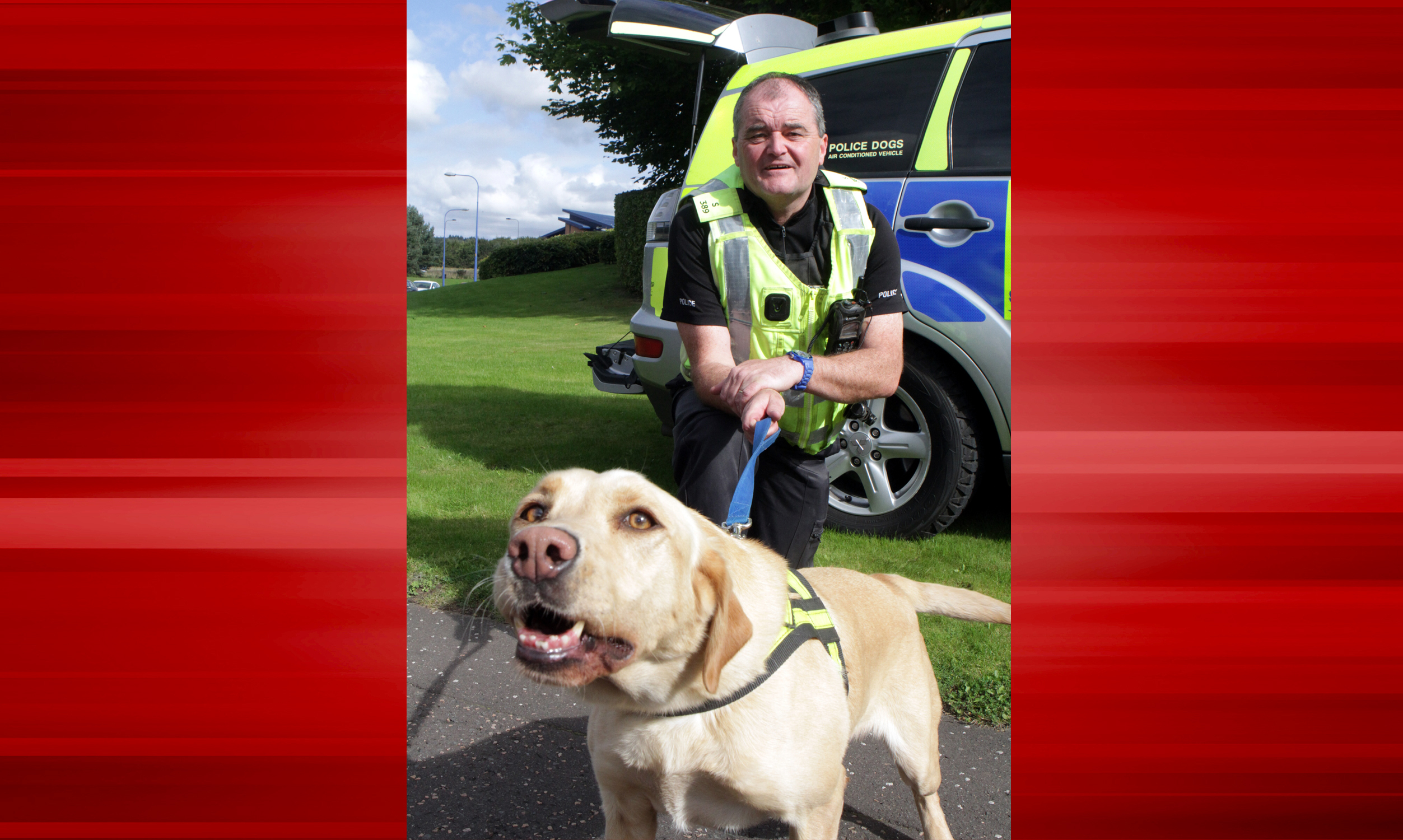 She may look like a cute family pet but golden Labrador Dee could help make PC Mike Keenan a £1 million dog handler.
Throughout his career, PC Keenan's three dogs, Dee, the late black Lab, Bruce, and Springer Spaniel, Finlay, have cleared Tayside's streets of drugs worth £921,000.
In the process, they have stopped and disrupted hundreds of dealers profiting from their criminal activities.
Dee alone has recovered £400,000 of drugs in her career but with 10 months of service left before retirement, the race is on to help PC Keenan reach his £1m target.
PC Keenan said: "Between the three dogs I've had, we have seized nearly £1 million of drugs.
"Right now, all I need is £79,000 before Dee is retired on July 1 next year, so hopefully we can get across the line.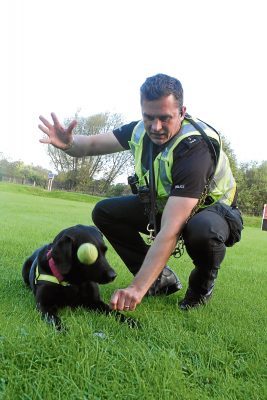 "We bought her for £28 from PADS in Forteviot, so it's not a bad haul for an abandoned dog.
"The other two dogs who helped towards that were Finlay, a Springer Spaniel, and Bruce, a black Lab. They've all had their part to play."
PC Ryan Galloway, who coordinates training at Baluniefield Police Station, introduced Springer Spaniel Buddy and PC Graeme Hunter's black Lab Beth, to show just how highly sensitive their dogs' sense of smell is to locate drugs hidden in the most peculiar of places.
With the simple command of "fetch", Buddy springs into life and with his nose to the floor, dives from room to room in the offices of Baluniefield until he comes to a sudden standstill.
It is at this moment it becomes apparent there had been a positive outcome, as Buddy remains static with his eyes on the target until PC Galloway says "good boy" and rewards the pooch.
This time, it's a gram of amphetamine tucked behind a skirting board.
PC Galloway said: "We get involved in searches to speed up the process. It would take a lot longer to find substances ourselves, so the dogs make our lives easier. They will draw you to places where you maybe wouldn't expect drugs to be found, like hidden in fans or microwaves."
It is at this time that PC Galloway instructs Buddy to "fetch" once again, and this time he comes to a halt facing a radiator.
PC Galloway adds: "That's one gram of heroin there — roughly worth £100. That would probably be enough to kill you or me."
But it's not just enclosed spaces that the dogs can detect drugs, with Buddy once hitting the headlines when Sheriff Lindsay Foulis praised the Springer Spaniel for repeated drug detections at T in the Park.
Keen for a spell in the spotlight herself, PC Hunter's black Lab, Beth, steps outside and within seconds of being released picks up the scent of 10g of cannabis resin underneath a portable cabin.
PC Galloway added: "That's not a particularly high-value find but with the breeze carrying the scent towards her, it shows how quickly they can detect drugs."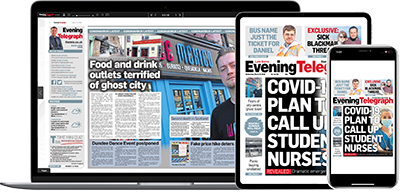 Help support quality local journalism … become a digital subscriber to the Evening Telegraph
Subscribe