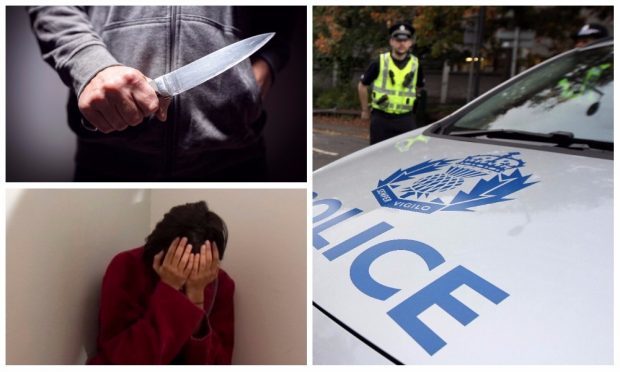 New crime figures have revealed a rise in robberies, sexual offences and the use of weapons across the city.
The stats published by Police Scotland showed that 4,651 crimes were logged by officers for the three months from July to September this year — a 4% rise on the same period in 2016.
Sexual crimes rose by 17% on the same period last year, incorporating an increase in sexual assault and lewd and libidinous practices.
However, the number of sexual crimes being successfully detected also rose by 11% compared to the same period last year.
Sinead Daly, the manager of the Women's Sexual Abuse and Rape Centre (WRASAC) in Dundee, praised the work of the police.
Ms Daly said: "The police have always been open to changing practice locally if it improves their service, for example in terms of reporting crimes. And the rise in sexual crimes being detected certainly could be linked to that.
"I know that year-on-year we have seen an increase in service users so the rise in crimes doesn't come as a surprise.
"We have an advocacy worker who works closely with the police and we know the work they do.
"What we've found is they are really, really approachable and will instantly address something if there has been a failure on their part, whether that's training or a change in process.
"But certainly it's a worrying trend we are seeing in rising sexual crimes both in Dundee and across Scotland."
Police logged a total of 32,873 incidents between July and September — 4% more than the same period last year — and 1,127 missing person reports.
Violent crime is also on the rise, largely spurred on by a 40% rise in robberies on the same time last year and a total of four attempted murders across the city — compared to none in July-September 2016.
However, crimes of dishonesty — housebreaking and shoplifting — fell slightly, as did fireraising, vandalism and reckless conduct.
Of greatest note in the report was a 220% increase in offensive/bladed weapons crimes, which skyrocketed from 59 recorded crimes in Q2 2016/17 to 130 in the same quarter this year.
This included 18 instances of carrying offensive weapons and 46 incidents of handling bladed/pointed weapons.
However, 66 offences fell under a new category of crime which aims to improve how the use of weapons is recorded across Scotland.
On occasions where offensive and bladed weapons were used in other criminal activities, such as serious assaults, the use of the weapon has not counted as a crime in itself until April this year. Now, weapon usage in other criminal acts is logged separately.
Seven of the weapons offences involved knives or other weapons being taken into schools.
Elsewhere, lesser offences such as common assault, breach of the peace and drunken disorder have fallen by 5% compared to the same time last year.
On the roads, driving offences have remained almost steady, with a drop in driving without a licence or insurance offset by a rise in careless driving and speeding offences.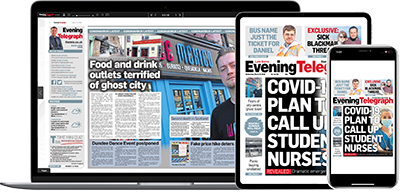 Help support quality local journalism … become a digital subscriber to the Evening Telegraph
Subscribe