Managers at a city retail park have started legal action against a group of Travellers who have set up camp outside a recently-closed toy store.
Last week, the Tele reported that two motorhomes and three caravans had parked at Kingsway West Retail Park.
The Travellers set up camp immediately outside Toys 'R' Us, which closed on April 24 after the company went into administration.
Three of the caravans are parked on disabled parking spaces which are still in operation and fixtures such as barbecues have been erected by the occupants.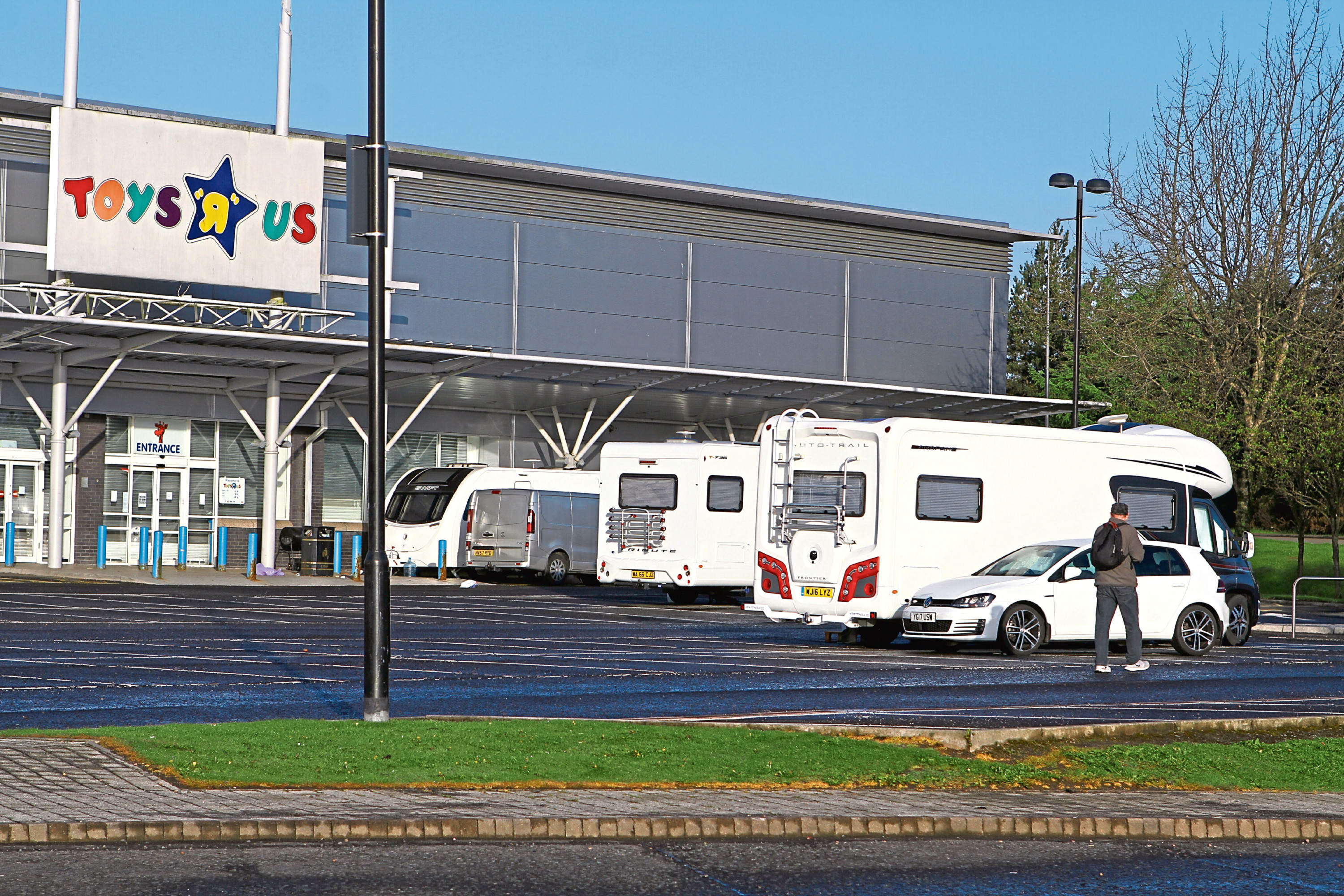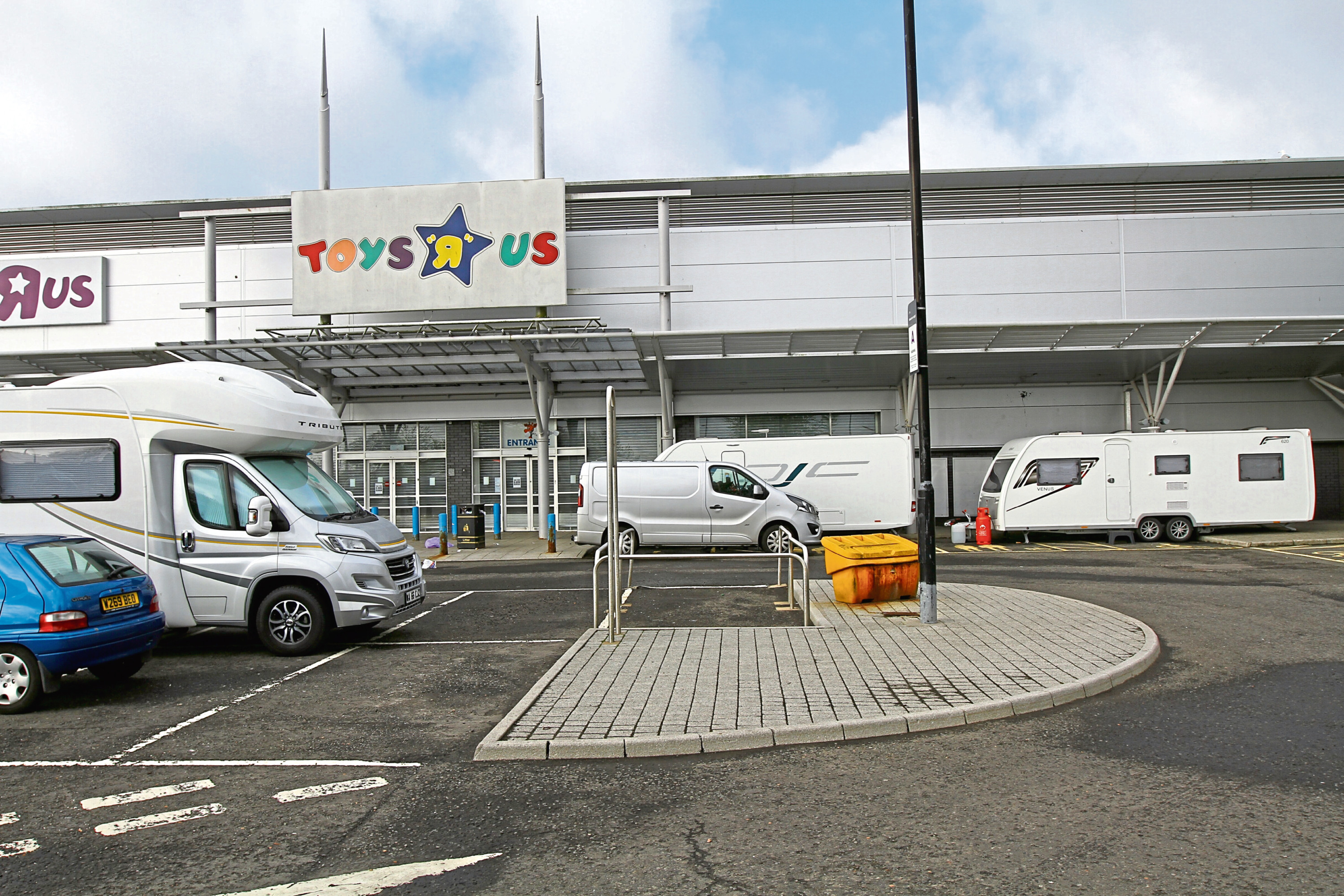 Site managers working on behalf of the retail park confirmed to the Tele that they were taking the "necessary legal actions" to move the Travellers off the site.
A spokesman said: "Both the owner and management team are aware of the occupiers in situ outside the store.
"They do not have permission to be on site and as such have been served notice that they must leave the land immediately.
"The necessary legal actions are being taken to remove them from the retail park."
Both Dundee City Council and Police Scotland confirmed they were aware of the Travellers' arrival at the retail park, just yards away from other stores which are continuing to operate.
When the Tele approached those living on the site, a man with an Irish accent swore through a crack in his window and said: "Mind your own business."
Only one resident opened their door but closed it immediately after being shown press ID.
While the Toys 'R' Us store is shut, the unit in which the store operated and the land outside it is owned by fund management firm ARES and operated by the property firm GVA.
The site is not licensed for the purposes of camping — meaning those who set up caravans there are doing so illegally.
The council operates a licensed site for Travellers just outside Dundee at Balmuir Wood, Tealing.
Twenty pitches are available at Balmuir Wood for Travelling communities, each of which features electricity supplies, utility rooms with showers and toilets and 24-hour access.
According to housing charity Shelter Scotland, Travellers staying on private sites can be evicted "fairly easily" by landowners if they do not have permission to be there.
The charity said: "If you park up on private land without consent, the owner or legal occupier (for example, a tenant) can take steps to evict you.
"If the landowner or occupier does decide to evict you, they may apply to the court for an interdict or possession order requiring you to move off the land, ask the council to take action, ask the police to take action or move you on themselves."
A council spokeswoman said the local authority was aware of and was monitoring the situation.
'Mind your own business' – Travellers move in to car park outside closed Dundee Toys R Us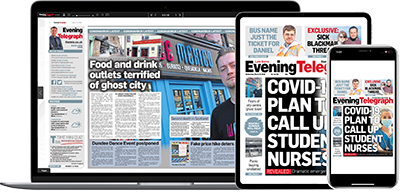 Help support quality local journalism … become a digital subscriber to the Evening Telegraph
Subscribe