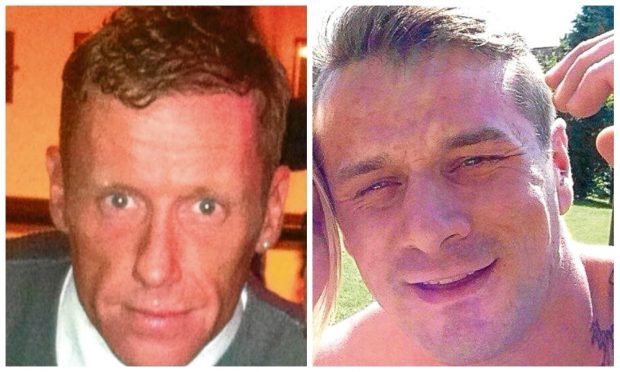 A Dundee man found guilty of stabbing another man to death is appealing against the length of his jail term.
Arran Fender, 31, was sentenced to 12 years in prison for the culpable homicide of 44-year-old Gary McMillan in May 2017.
A jury at the High Court in Edinburgh found him guilty of killing Mr McMillan following a fight at the junction of Lawton Road and Lawton Terrace.
But lawyers acting for Fender have now lodged an appeal against his prison sentence. A date has yet to be fixed for the appeal to be heard.
Jurors heard that Fender and Mr McMillan were described as "the best of friends" by the deceased's 22-year-old daughter Brogan. They had fallen out months before her father's death.
The "bad blood" centred around Fender's relationship with Jessica Holt, 22, who he was seeing while also being romantically involved with Jill Halliday, 31, the mother of his child.
On May 15, hours before the killing, the two men arranged to meet at Lochee Park for a "square go".
At around 2.15am on May 16, Fender arrived drunk at Mr McMillan's house, armed with a double-edged dagger in a sheath. Mr McMillan and Ms Holt were drinking and taking cocaine and amphetamine in the property.
Fender began shouting up at the window to Ms Holt. Both Ms Holt and Mr McMillan came to the close door, but Fender walked away along Lawton Terrace.
Mr McMillan was then said to have armed himself with a large kitchen knife and "pursued" Fender, meeting him at the junction of Lawton Terrace and Lawton Road.
He died from "multiple stab wounds to the chest". Fender told the court he was "devastated" to find out Mr McMillan had died and said he "respected" and "cared about him".
Judge Lady Carmichael said: "The crime of culpable homicide encompasses a variety of situations, from those involving very little violence and very little culpability, to those which involve considerable violence and much greater culpability.
"In this instance it involved the use of a knife to take the life of another man and the infliction of four substantial wounds.
"Gary McMillan's loss is, and will continue to be, felt deeply by his family. No sentence I can pronounce can repair the harm that they have suffered as a result of his death."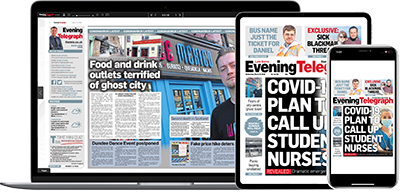 Help support quality local journalism … become a digital subscriber to the Evening Telegraph
Subscribe