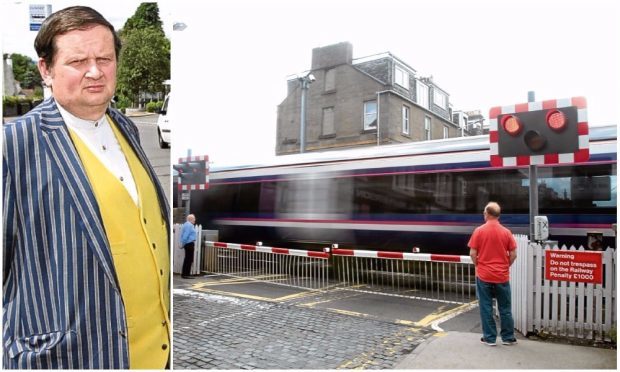 Children as young as 12 have been caught trespassing on railway lines in Dundee, the Tele can reveal.
In the last three years, 303 trespassing incidents were recorded in the Dundee, Perth and Kirkcaldy districts
A total of 79 of those encroachments were in Dundee alone.
One of the more alarming was an incident in which two boys aged 12 and 13 went on to the tracks at Dundee Railway Station, with a 16-year-old female, on September 26 2016.
All three were dealt with by the British Transport Police (BTP) in an "early and effective intervention juvenile judicial procedure".
Peter Menzies, chairman of the West End Community Council, whose ward stretches to Dundee Railway Station, said: "It's very alarming to hear of these incidents.
"I think the biggest problem is that while most trains stop in Dundee, freight trains and cargo ones are often running at full speed as they don't stop at the station, so the risk of injury is very high.
"If parents are aware their child is involved in this then they need to deal with it in the harshest possible terms because it's their lives at risk.
"If a train was to hit one of these people, you also have to consider the poor train drivers and how it might affect them.
"People have to respect the railway lines and that unlike cars, train drivers cannot swerve out of the way.
"If I could send a message to the public, it is that if you see anyone trespassing on the railways, then call the police immediately.
"The British Transport Police do a great job keeping on top of these things and therefore these figures will be an accurate picture as I think there are very few incidents being missed by their officers."
Out of the three districts, Kirkcaldy saw the highest number with 156 incidents taking place, while Perth saw a further 68.
But the overall numbers appear to be going down. There were 91 incidents recorded in the three districts in 2014/15, and 65 last year.
A BTP spokesman said the force tries to educate youngsters about the risks of trespassing on railway tracks and officers regularly patrol problem hotspots.
He said: "In order to help educate on the risks of trespassing on the tracks, officers throughout Scotland regularly visit schools to speak with youngsters.
"Since the beginning of this year, more than 100 schools in trespass hotspots have been visited by officers from BTP.
"We run a regular trespass campaign and patrol hotspot areas where trespassing is known to occur.
"If anyone sees someone trespassing or has any information, please text BTP on 61016 or phone 0800 40 50 40."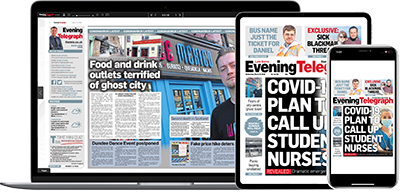 Help support quality local journalism … become a digital subscriber to the Evening Telegraph
Subscribe