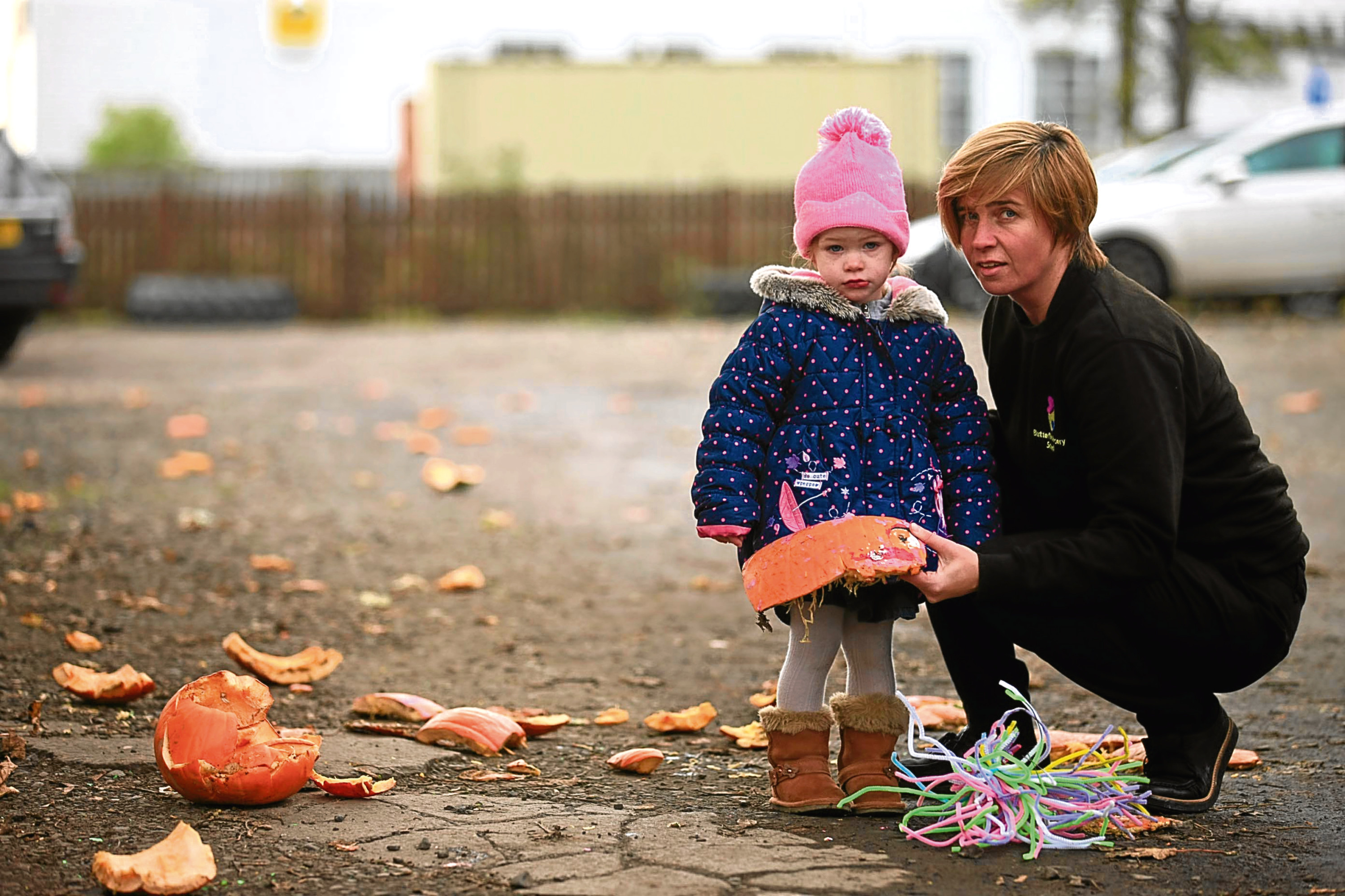 Children at a Dundee nursery were devastated after their Halloween pumpkins were smashed up by "mindless" vandals.
Staff at Butterflies Nursery School on Longtown Terrace arrived on Monday morning to find their display of pumpkins had been destroyed and a fence kicked in.
They had to break the news to children as young as two that their creations had been destroyed.
Owner and manager Teri Devine said: "We ran a pumpkin competition from Monday to Friday last week.
"The parents and children carved and decorated their pumpkins together at home, then brought them in and we displayed them at the front of the building.
"Now they've all been smashed.
"The children have been made aware but we told them it had just been very windy.
"They're only two and three years old so it's really not nice having to tell them what's happened.
"There have been tears. One little girl cried when she found out her pumpkin had been smashed."
CCTV images show the culprits, who appear to be under the age of 16, climbing over the entrance gate of the nursery at around 6.30pm on Sunday.
The yobs are seen picking the pumpkins up, carrying them into the car park and hurling them to the ground.
Teri added that the incident was the latest in a number of issues the nursery has had with local youths since moving into the site 18 months ago.
"We've had bother with children around the area for a while," she said.
"The fence has been kicked in so I'm sure that's how they got access.
"I've been in touch with the police but I'm not hopeful of anyone being caught.
"Over the last six months it's been a bit better but in the past we've had to tell children to leave the site because it's private property.
"We try to build positive relationships with the children in the area and I don't recognise any of them on the CCTV, so it could be a new group.
"The building was empty for a while so I think it was their playground before we moved in. There is a play park a minute's walk from here. They could go there instead."
It's hoped the latest incident will prompt parents to quiz their children about where they've been, hopefully putting an end to the trouble.
Teri added: "I would urge parents to make sure they know where their children are when they go outside.
"Please have a word with them about going on to private property and causing damage and upset."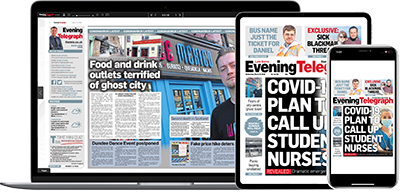 Help support quality local journalism … become a digital subscriber to the Evening Telegraph
Subscribe