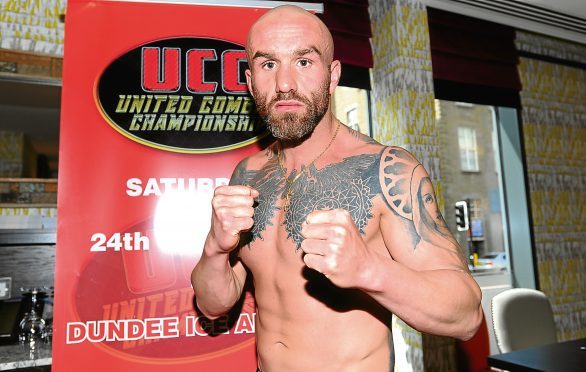 A Dundee kickboxer has vowed to battle on after his popular gym was forced to close.
Marc Navarro said he was to look for new premises after shutting his facility in Fairmuir Street because of water damage.
However, the champion fighter has now vowed to battle on following a period of bad weather which left his gym flooded.
Hundreds of people of all ages and levels of fitness from across Tayside used the gym for fitness training as well as specialist boxing and mixed martial arts coaching.
But Marc, 30, said he would get over the "blip" after investing money into the premises.
The gym opened two years ago and Marc initially told the Tele that it was time to move on.
However, after some consideration, he will try to get his venue back into shape.
He said: "We have managed to sort out the mess that was left when the place got flooded.
"I've been thinking the last couple of days and there is no way I can move out the gym with money and effort I've put in to the place.
"Even if it means putting in the big blow heaters I'll do it."
Asked about putting in dehumidifiers to tackle the condensation problem, Marc said he'd already attempted that solution, adding: "It's either insulate the roof and put big blow heaters in or suspended ceiling and heaters.
"Once I know the best option I'm doing it."
Marc has been a veteran of the local combat sports scene for more than a decade — having competed in boxing, MMA and K1 kickboxing.
He took home the K1 European title and was also due to travel to Italy for a world title attempt earlier this year — however his opponent suffered an injury and the bout was scrapped.
Recently, Marc headlined the first ever United Combat Championships — an event held at Dundee Ice Arena that he also promoted — stopping Sweden's Mikael Brilling in front of a packed house.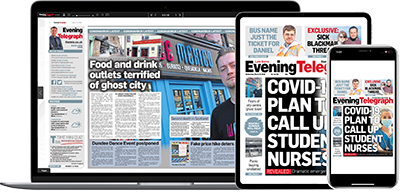 Help support quality local journalism … become a digital subscriber to the Evening Telegraph
Subscribe