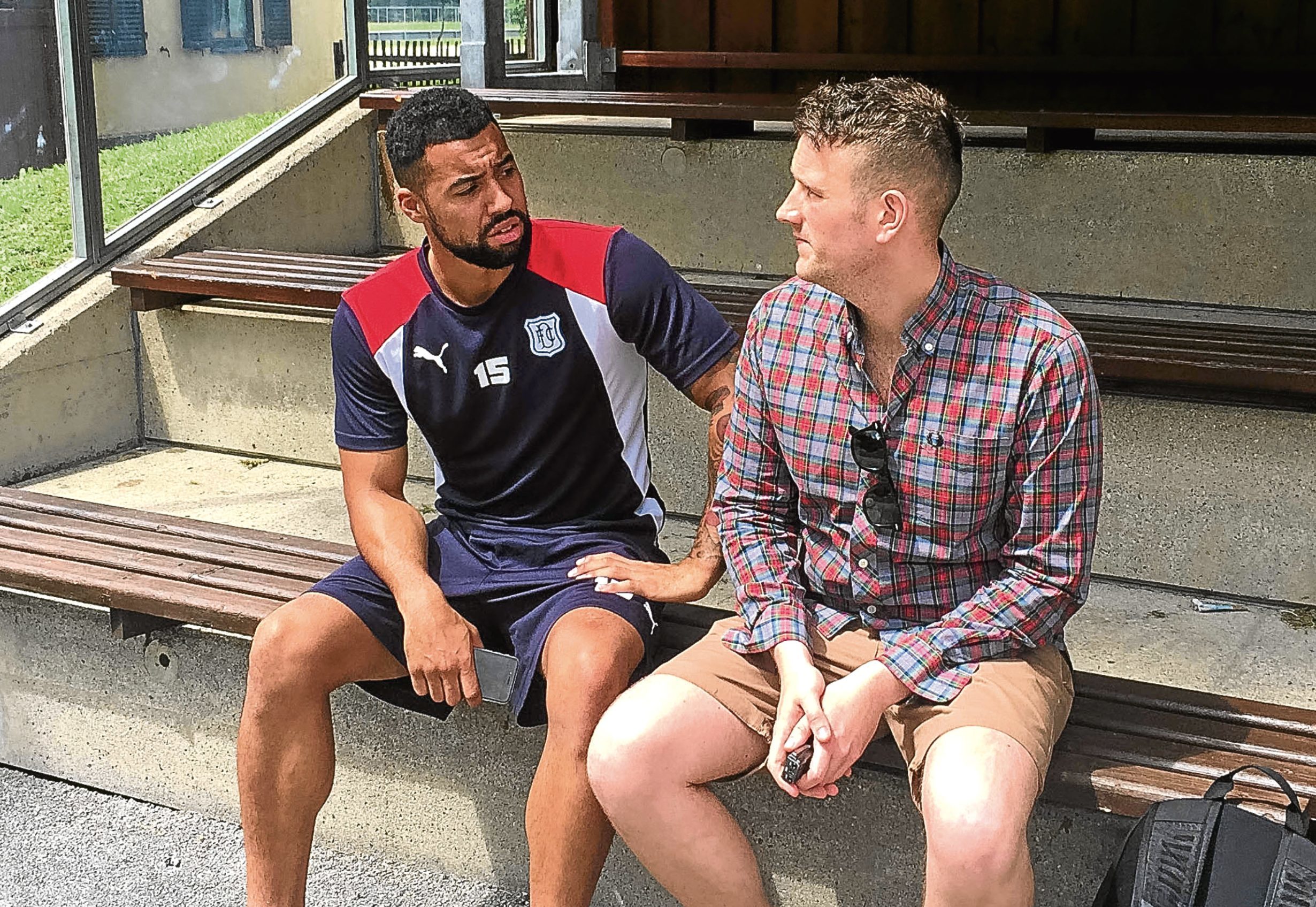 Dark Blues hotshot Kane Hemmings is determined to not be a one-hit wonder at Dens Park.
The striker netted a remarkable 25 goals in his maiden year at Dens Park.
And he admits he was as shocked as anyone to do so.
But he's determined to do it all again for Paul Hartley's men this campaign.
However, he accepts it will be an awful lot harder.
When asked about his goalscoring exploits of 2015/16 Hemmings, sitting in the blazing sun of Dundee's warm weather Austrian training camp, said: "Yeah, I did not expect to score 25 goals last year.
"Before the season started I didn't set myself any targets but midway through the season the goals started to rack up. Then I just wanted to score as many as I could.
"I don't want it to be a one-season thing, though.
"I don't for one second think I will score 25 goals again. I'd be delighted if I did but I won't be expecting it.
"It will be hard to replicate.
"Few strikers score 25 goals back-to-back. If you do you are definitely doing something right.
"It will be much harder for me this year, without doubt."
While speculation still surrounds strike partner Greg Stewart — who has attracted interest from a host of English clubs as well as Rangers, Hearts and Aberdeen — Hemmings, who himself has been linked with a move elsewhere, insists he's happy with life at Dundee.
He says he's got no need to look for a transfer, especially when he's playing games and scoring goals at Dens.
"I am happy here," said the Englishman, who has been courted by Aston Villa, Burton, QPR and Derby.
"We have a good set of boys, I am getting playing time and scoring goals so why would I want to be moving anywhere?
"I'm not looking for a move but my form has brought speculation. There's nothing I can do about that.
"It's flattering but I don't want to move. I am quite happy."
Reflecting on his own achievements last season, Hemmings admits he became a better striker as the season went on.
But he says that was nothing to do with an improvement in ability.
"It was a confidence thing," he said.
"Once the goals started to go in, everything else comes with it.
"You see it all over — when strikers are low on confidence you see it affects other parts of their game.
"That happened to me. When the confidence flowed back so did the goals and the performances. It all works hand in hand."
Having missed a few weeks of pre-season with a calf injury, Hemmings — who confirmed he will be available for next week's League Cup clash with East Fife — is having to work even harder than the group to get back fit and healthy.
But he's also loving every minute out in central Europe.
Hemmings said of pre-season: "It's always going to be tough.
"While it is difficult it is also good to be away with the boys.
"We were a fit team last year. I think a lot of that is to do with the stuff we did in pre-season."
Hemmings reckons the gaffer has also managed to add even more quality to the Dundee ranks this summer.
"We were short of numbers up top at the back end of last season and I think that showed," he said.
"The manager has managed to add depth to the squad this summer which is something we can only welcome.
"The lads who have come here are very good players. I'm looking forward to getting started to see what we can do."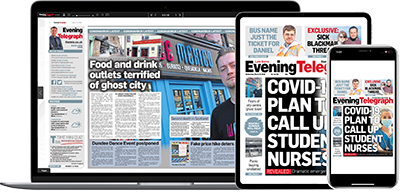 Help support quality local journalism … become a digital subscriber to the Evening Telegraph
Subscribe