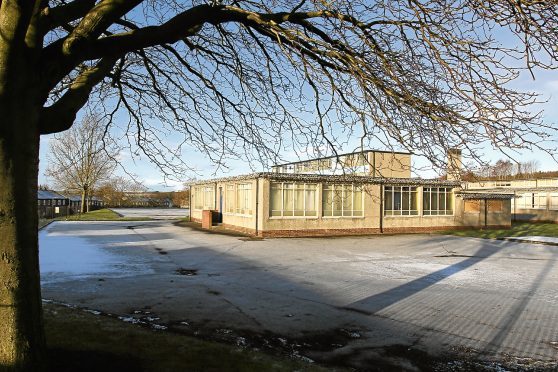 A Dundee junior football club could be facing "unsustainable parking problems" after plans to demolish a former school were revealed this week.
The city council has informed residents that work to knock down the Dryburgh Resource Centre, which formerly housed the Connect 5 off-site education centre, will begin on Monday.
It is expected to last for 16 weeks and cost more than £152,000.
Lochee United JFC staff only became aware of the pending demolition when the read an article in the Tele. The Bluebells have played their home games at nearby Thomson Park since 1959.
Club secretary Larry Duncan said the former Dryburgh Primary grounds has been used for additional parking for the last 15 years on match days. The site, which has previously held anything from 80-150 vehicles on match days, may now be lost for good. Larry, who has been involved with the club for more than 22 years, said the work could cause a potential parking flashpoint between the club and residents.
He said: "As soon as I read the article, I thought there will be problems ahead. We've used the playground there for the last 15 years. It was an agreement that was put in place when councillors John Letford, Charlie Farquhar and Jill Shimi were around.
"If the playground is no longer a viable option, residents will come to us for answers if people start parking in the street. I'm not saying the car park should be kept for us, but I want residents to understand this is outwith our control.
"We put bollards out to ensure residents' parking is protected. We've tried to be good neighbours and have built a good rapport with the community. We're disappointed we weren't given any prior warning by the council."
Lochee councillor Charlie Malone said the club should have been notified, adding: "There are already a number of issues with parking and an additional 80-100 cars being in the area is going to create unsustainable parking problems.
"This club is a major part of this community and if there is no parking in the vicinity, it could put people off coming to matches."