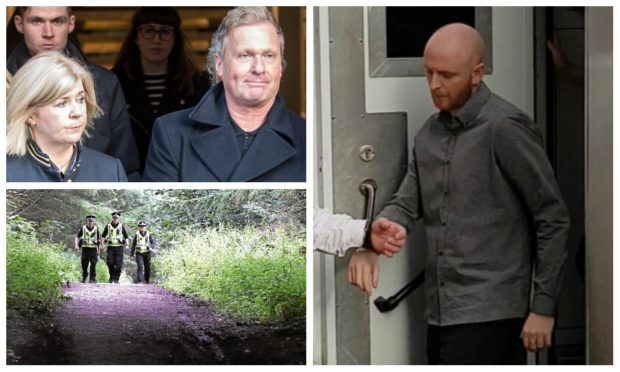 Law murderer Robbie McIntosh has been told he may spend the rest of his life behind bars after he was sentenced for attempting to murder another Dundee woman.
McIntosh, 32, was jailed for life with a minimum of 15 years in 2002 for the brutal knife murder of dog walker Anne Nicoll on Dundee Law.
He was allowed a week's home leave in August last year as he was prepared for release, during which time he carried out another horrific attack on Linda McDonald at Templeton Woods.
At the High Court in Aberdeen on Thursday, McIntosh was handed a lifelong restriction order for the attack on Mrs McDonald on August 7.
He is eligible to apply for parole in five years — but will likely never be freed from prison.
Lord Arthurston said on the evidence of a psychiatric report, McIntosh displayed psychopathic tendencies and there was no evidence that a parole board would consider releasing him today or in the future.
Sentencing McIntosh, Lord Arthurston told him the murder attempt was "one of the worst cases of violence I have ever had to deal with".
Lord Arthurston said Mrs McDonald suffered appalling injuries during her ordeal and outlined the consequences the shocking attack has had on the 52-year-old mother-of-two's life.
Lord Arthurston said the most alarming thing was that no one involved with McIntosh during his previous release periods from jail could have predicted what he had done, adding even psychiatrists were "shocked" at the attempted murder.
He told McIntosh he would be detained in prison for an "indeterminate period."
After meeting Mrs McDonald in the woods as she walked her dog, he left her for dead after he bludgeoned her with a dumbbell, only stopping the attack when he was disturbed by dog walkers.
At the High Court in Edinburgh in October, McIntosh admitted attacking Mrs McDonald, who suffered permanent disfigurement and will be impaired for life.
Solicitor advocate Chris Fyffe said: "Mr McIntosh takes no issue with the risk assessment report and cooperated fully and openly with the author of the report.
"He accepts and acknowledges that there are no words he can offer, either through the report or through myself, that can really adequately explain, rationalise or mitigate his conduct.
"There is nothing he could ever say which could make amends for the damage he has done or lessen the impact on the victim."
He asked Lord Arthurston to take into account the fact he had displayed "some capacity for compunction" in cooperating with the report's author and for his early plea.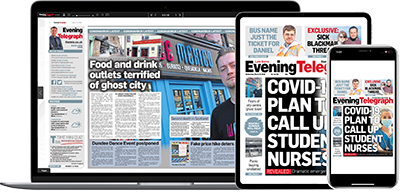 Help support quality local journalism … become a digital subscriber to the Evening Telegraph
For as little as £5.99 a month you can access all of our content, including Premium articles.
Subscribe