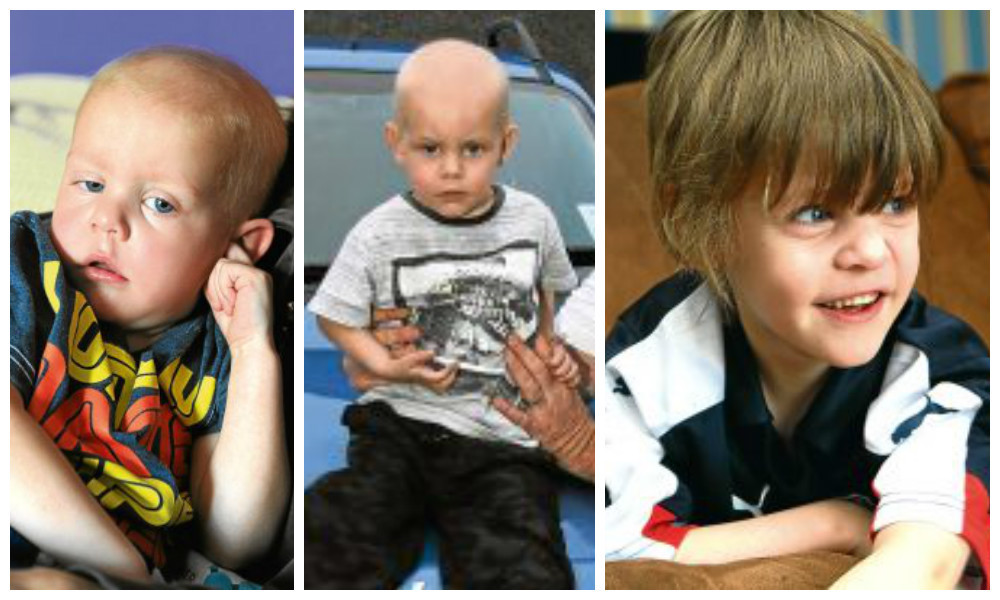 A six-year-old boy who had been battling an aggressive and rare form of cancer has beaten the disease.
Jenson Hammond was diagnosed with acute lymphoblastic leukaemia, which affects the white blood cells, in August 2013.
He began getting treatment immediately and received chemotherapy to fight the disease.
It causes a range of symptoms including bone and joint pain, bruising, bleeding and fever.
Jenson went into remission last year and on May 4, the Fintry Primary pupil will have his portacath taken out — a central line used to administer chemotherapy drugs.
Mum Leigh Hammond, 27, from Mill o' Mains, said: "This is the final thing.
"Once he's got that out, we will be able to put this behind us and focus on the future. It took quite a while to come to terms with it — I thought the worst was going to happen. "
Now family friend Dave Robbins has organised a charity night with the Hilltown Central Domino League to send the family of five on holiday.
He said: "When we heard he was finally cancer free it was just amazing.
"The family has never been to Butlins and we thought that would be a great holiday for them and we hope to raise enough to fully cover their trip — including a bit of spending money.
"It's been a tough couple of years for them, they deserve a break."
The family had previously been given a new car by city fundraiser Charlie Kean.
Leigh said they had "lived in fear" over the past four years.
She said: "When you hear the word cancer, you absolutely fear the worst. We can't wait until May, to be able to wave goodbye to the portacath and put this horrible part of his life behind us."
And Leigh said she was "overwhelmed" by the kind gesture to help her and partner Stewart Hammond, 36, take Jenson, Jazlyn, 4, and Jay-dee, 8, away for a week.
She said: "The kids have never been to Butlins and there's so much to do there, I can't wait.
"Me and Stewart — Jenson's dad — haven't told them yet though, we're waiting for the right moment.
"When Dave first came to us to tell us about his idea for the fundraiser, I was completely surprised.
"It's a bit overwhelming actually, I was so shocked, but it's an incredibly nice gesture. It makes me feel as though my local community is there for me. Jenson has been through a hard time and a short time away will be great for our family."
The charity night will take place on Wednesday April 26 at The Black Watch Club at 8pm.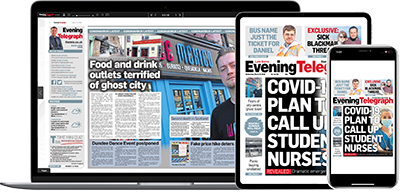 Help support quality local journalism … become a digital subscriber to the Evening Telegraph
Subscribe