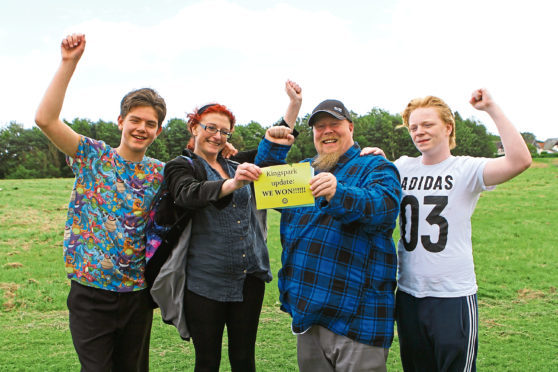 Campaigners are celebrating after a major housebuilder was knocked back in its latest bid to build homes on the site of a former school.
Persimmon Homes North Scotland had applied to Dundee City Council for permission to build 62 properties on Gillburn Road, Kirkton, where Kingspark School once stood.
Councillors rejected the proposals, and the company appealed to the Scottish Government.
But a Holyrood reporter has now dismissed the appeal on the grounds that the site had not been earmarked for housing by the local authority.
The appeal could set a precedent for future applications at Kingspark and other sites in similar administrative minefields.
Lynn Watson, of campaign group Save Kingspark for the Community, said: "I'm really happy that the community will finally get its promised greenspace after so long a wait.
"I hope our elected members will now help us have it turned into a valuable community asset.
"It's taken an awful lot of time and effort – but hopefully this shows that sometimes the wee folk can win against the huge companies."
---
>> Keep up to date with the latest news with The Tele newsletter
---
In its appeal documents, Persimmon had accused councillors of bowing to "public pressure" rather than making an "objective decision" on the site.
Ms Watson said: "The company said it did not believe the Kirkton Partnership's objections represented the community's wishes.
"They made it very personal – criticising me in their responses, rather than addressing the issues."
Government reporter Keith Bray, who oversaw the appeal, said the Kingspark site was not part of the city's long-term development plans.
Referring to a council policy which said that land not set aside for housing could be repurposed if it met stated "regeneration" goals, Mr Bray ruled that Persimmon's appeal did not satisfy that requirement.
"Simply developing homes on brownfield land is not enough to satisfy the tests," he said.
"Given the pivotal role (this) policy plays in the careful and planned release of housing land, my conclusion is that the proposal does not accord with the development plan."
A city council spokesman said the local authority was studying the decision.
A spokesman for Persimmon Homes North Scotland said the firm was "disappointed" that the appeal has been rejected.
He added: "We will now take time to reflect on the decision and consider the options."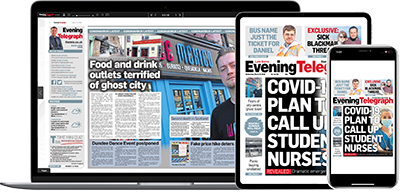 Help support quality local journalism … become a digital subscriber to the Evening Telegraph
Subscribe