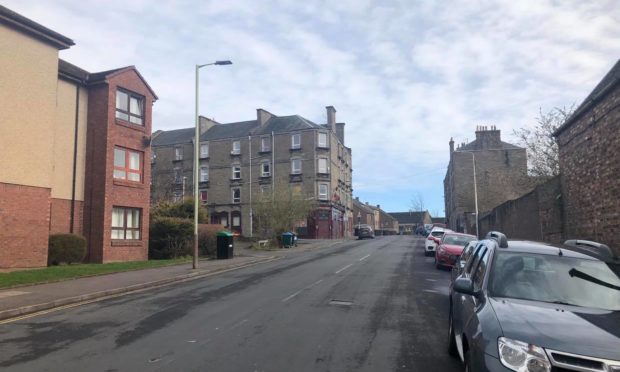 Police have launched an investigation after brazen thieves ransacked a tradesman's van in Dundonald Street.
Liam Bruce was inside Shotz Snooker Hall when the perpetrators pounced and made off with a number of power tools.
The self-employed joiner said the incident has had a major impact on work scheduled to take place this week.
Despite a frantic search of the local area Liam was unable to trace those responsible as he contacted the police at the nearby Maryfield Police Station to report the incident.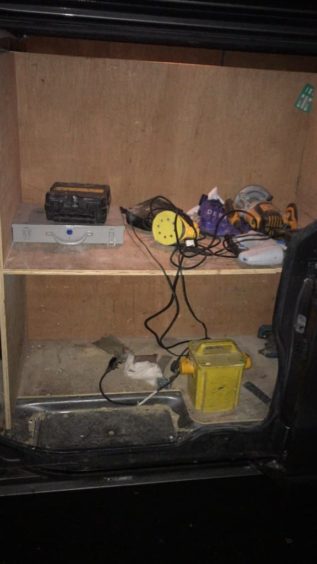 The 28-year-old added: "The items that have been stolen amount to nearly £3,000 worth of stuff and there was chop saws amongst the items taken.
"Given the volume of stuff I reckon someone has either lived nearby or unloaded the stuff into a vehicle, they couldn't have carried it far."
Thieves broke into the Vauxhall Vivaro van while it was parked on Dundonald Street shortly after 7pm before Liam re-emerged from the Shotz at around 9pm.
He added: "When I came back out to the van it was completely cleared out from the side door entrance.
"The van is usually stacked out with boxes, power tools and chops saws. We started searching some of the nearby closes.
"Whoever has taken it couldn't have carried that stuff very far."
The Downfield man is hopeful CCTV situated nearby might help catch those responsible in connection with this incident.
He added: "I've posted about it on social media just to see if anyone can help. I'm aware there are three CCTV cameras in the area so I'm hoping police might be able to spot something.
"Being self-employed this has had an impact on jobs that were scheduled this week, I'm furious someone has broken into my van and affected my livelihood."
A police spokesman said: "Around 9.15pm on Monday, 9 March, 2020, police received report of a break in to a van on Dundonald Street, Dundee. The incident happened between 7.20pm and 9pm on Monday, 9 March and a quantity of tools were stolen. Enquiries into the incident are ongoing.
"Anyone with any information is urged to contact Police Scotland on 101 quoting incident number CR/6752/20. Alternatively, anonymous reports can be given to Crimestoppers on 0800 555 111."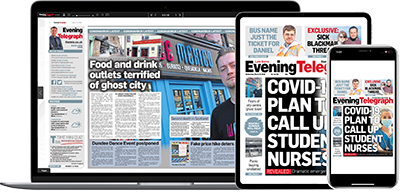 Help support quality local journalism … become a digital subscriber to the Evening Telegraph
Subscribe