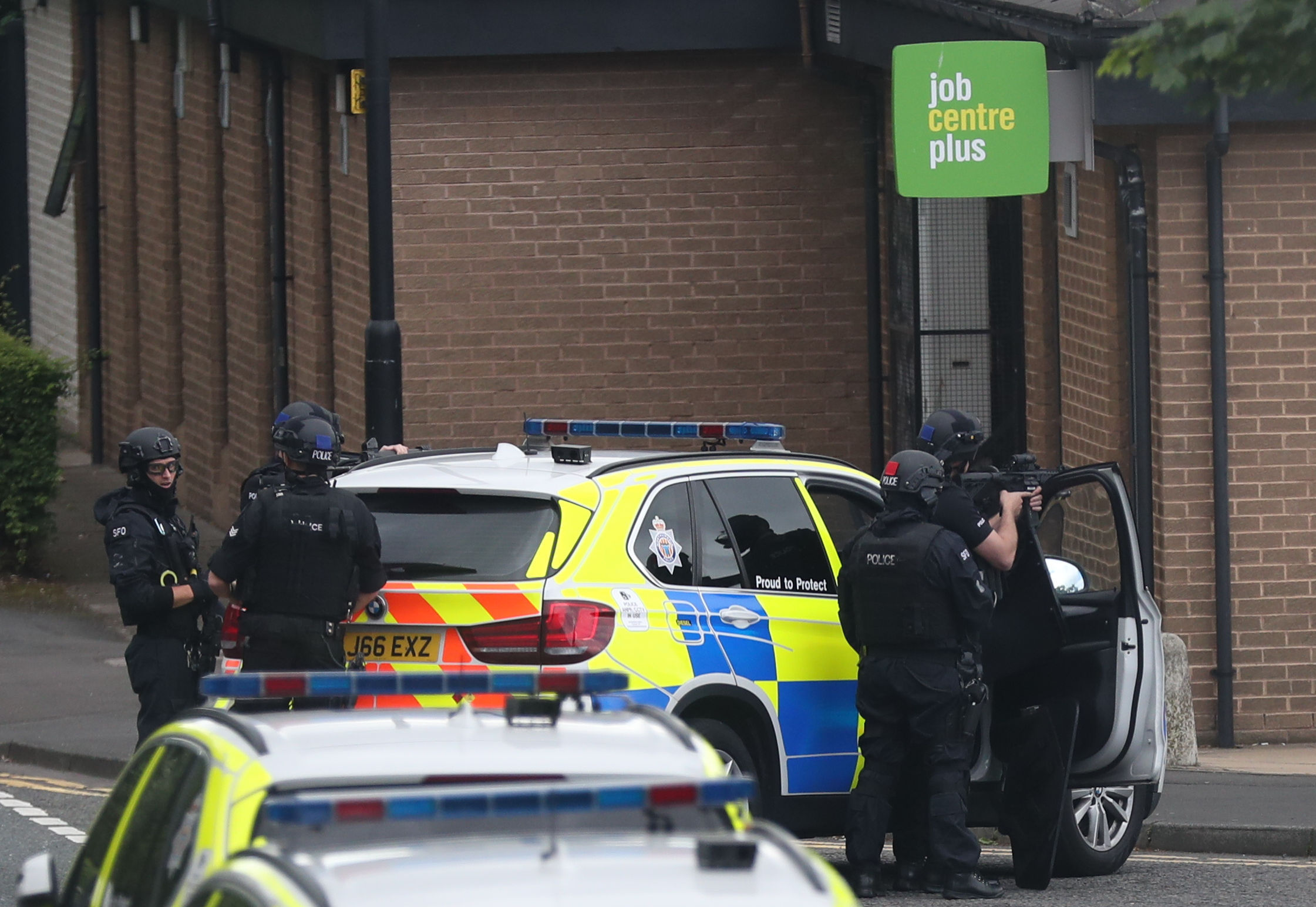 A man who took people hostage at a job centre had a fake explosive device strapped to his chest, police have said.
The 28-year-old walked into the Byker Job Centre Plus in Newcastle at 8am brandishing a knife, Northumbria Police said.
Officers responded in nine minutes and shut down roads, closed Byker Metro Station, evacuated nearby buildings and began negotiating with the hostage taker.
Armed police were sent to the scene and a cordon was put in place. Officers were swift to dismiss fears the incident was terror-related.
Police said the man was known to job centre staff and he engaged with officers early on during the incident.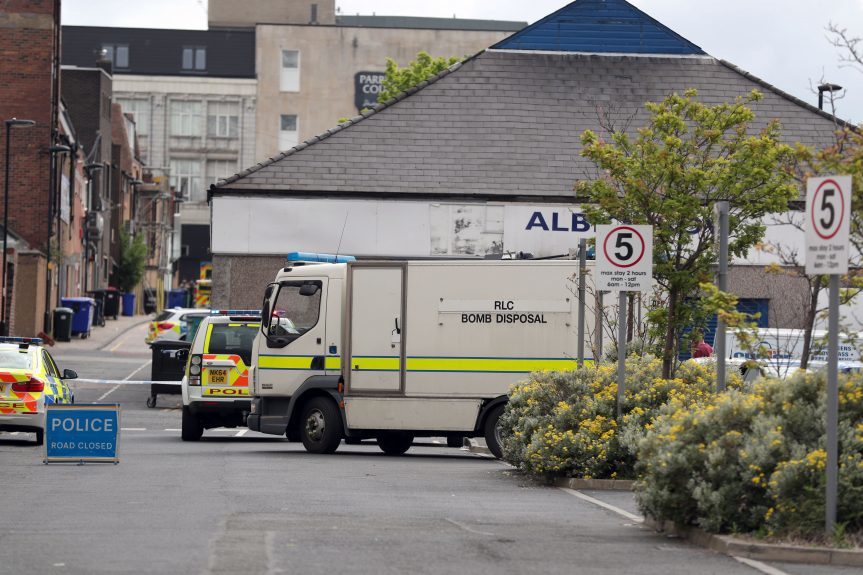 He released everyone in the building within 30 minutes and surrendered at 11.15am, when he was arrested for making threats to kill.
It was at that point police confirmed the explosive device was fake.
Assistant Chief Constable Darren Best said: "In recent weeks we have heard many positive stories about the police and how quickly they have responded to some of the atrocities we have witnessed in London and Manchester.
"When we first received the call this morning there were very real concerns that this individual could have caused serious harm and to be on the scene in a matter of minutes is a fantastic response.
"It must have been particularly traumatising for those staff members who were kept inside the premises but we were able to secure their release within just half an hour of arriving on scene.
"Our specialist negotiators engaged with the man very early on and their efforts are one of the main reasons that this incident was brought to a safe conclusion and that nobody was injured.
"We know that this would have been a very concerning incident for members of the public, particularly in light of events over the past few weeks, and we want to thank the public for their patience."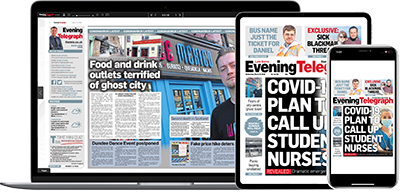 Help support quality local journalism … become a digital subscriber to the Evening Telegraph
For as little as £5.99 a month you can access all of our content, including Premium articles.
Subscribe