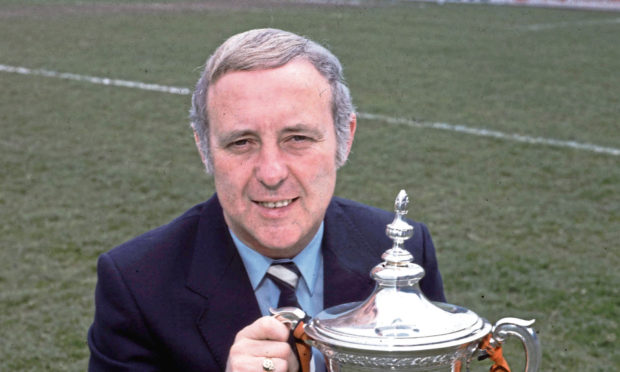 It's always sad when a football legend moves on from a club.
However, that is the nature of the game, and spaces have to be freed up for new talent brought in or coming through.
I can remember a couple of Dundee United-supporting friends being upset when Andy Rolland left the club.
They felt, at that time, he could still do a good job for the team.
Signed from Cowdenbeath in 1967, Rolland, nicknamed "The Galloping Major", would stay for 11 years at Tannadice.
United wanted him to stay on but the player had an offer from American club Fort Lauderdale Strikers.
Given his tremendous service in playing well over 300 games for the Terrors, the club immediately granted him a free transfer in September 1978.
He said at the time: "This offer has come right out of the blue.
"Fort Lauderdale phoned me on Thursday, wanted me to travel on Saturday, and then play my first game for them on Sunday.
"But that was too rushed for me.
"I expect to go sometime next week."
He continued: "It's a great offer, and I had to accept.
"However, it's a wrench leaving United after all these years.
"Fort Lauderdale have offered me a 12-month all-year contract, but I'd rather come home when the main season finishes."
Tannadice manager Jim McLean was sorry to see his full-back go.
"We will miss him – off the field as well as on it," he said.
"Since I've come into Tannadice, we have now lost three great long-serving players – Dennis Gillespie and Doug Smith being the others.
"All of them were outstanding club men, and great examples for our young players."
The Dundee United directors also showed their appreciation of his loyalty by making a special payment to him in lieu of a benefit.
On returning from America, where he also turned out for Los Angeles Aztecs, Rolland spent two years with Harry Melrose's Dunfermline, before ending his playing career back at Cowdenbeath.
He also managed the Central Park side for a spell.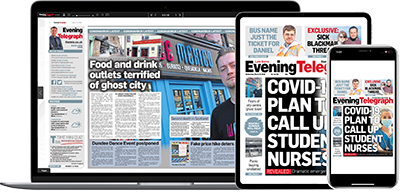 Help support quality local journalism … become a digital subscriber to the Evening Telegraph
Subscribe