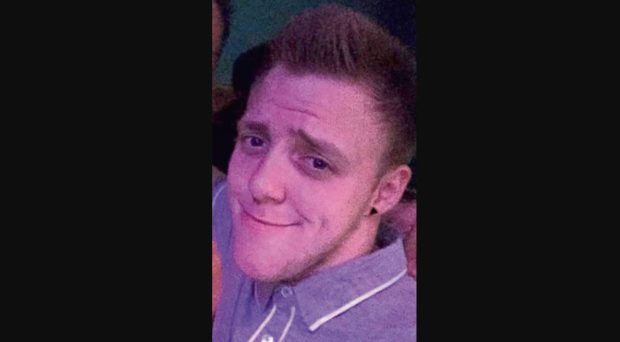 A jealous ex-boyfriend pinned a woman against a door after she was dropped off by another man.
William Petrie, of Wentworth Place, saw red after seeing Sarah Docherty leave her friend's car near her parents' home.
Dundee Sheriff Court heard that Ms Docherty fell through a front door as a result of Petrie's assault.
The pair had previously been in a relationship for five years but separated within the last 12 months.
At around 3pm on Saturday, Ms Docherty arrived at her parents' house on Ladywell Avenue after being dropped off by a male friend.
Petrie had driven to the street at the same time and, according to fiscal depute Kirsten Letford, "took umbridge" at his ex-partner being dropped off by another man.
She said: "As a result, an argument ensued and she went towards the front door of the property on Ladywell Avenue and the accused followed her.
"She expected the door to be unlocked but it was locked and the accused caught up with her and spun her around so she was facing him.
"He then placed both of his hands on her neck and pinned her against the door while shouting towards her."
Ms Docherty's mother was inside at the time and, after hearing the commotion, she unlocked the door – causing Ms Docherty to fall backwards into the house," said Ms Letford.
She managed to get inside and locked the door but Petrie continued to shout outside as well as ringing the doorbell demanding to be let in.
Police were contacted and after being cautioned and charged, Petrie said: "I know I had my hands around her throat. She kicked me."
The court heard that Petrie was apologetic and upset throughout his interview with police and admitted all of the allegations.
Petrie, 24, appeared from custody and admitted assaulting Ms Docherty by seizing her neck and pinning her against a door.
Solicitor Douglas McConnell reserved mitigation until social work reports are prepared.
Sheriff Tom Hughes deferred sentence on Petrie until March 12 and also called for a restriction of liberty order assessment.
Petrie was granted bail with special conditions not to contact Ms Docherty or enter Ladywell Avenue.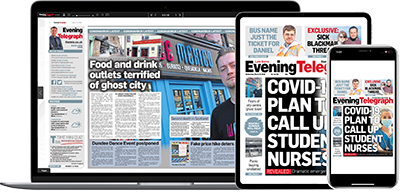 Help support quality local journalism … become a digital subscriber to the Evening Telegraph
For as little as £5.99 a month you can access all of our content, including Premium articles.
Subscribe