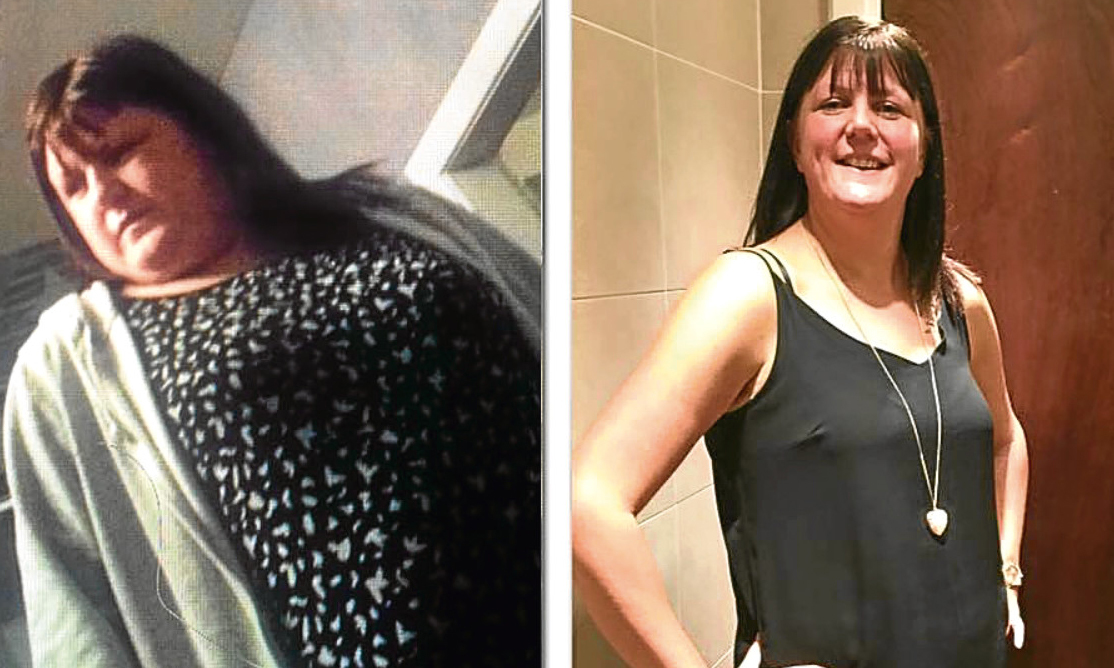 A Tayside mum told how she had gained the pride of her family — after cutting her clothes size in half.
Janette Duncan has lost five stones in just nine months after cutting fatty food from her diet.
The drop has seen her fit into size 12 clothes where before she would have to wear size 24.
She now weighs 11st 12lbs — and even plans to lose a further 12lbs before she goes on holiday next autumn.
The 34-year-old furniture shop assistant from Forfar told the Tele: "I'm so happy and proud of what I've achieved.
"I am going on holiday to Mexico in September and would love to reach my target weight by then.
"Life is totally different for me now that I've lost so much weight.
"I go swimming and to the gym, I love shopping for clothes and cooking — both of which I hated before — and I get compliments from strangers when I'm walking down the street."
She also says that she feels her sons — Hayden, 16, and Ryan, 13 — are no longer embarrassed by her looks.
"They never said anything before but they have since admitted they used to be embarrassed at my size," said Janette.
"Now, although they probably won't admit it, I think they are quite proud to be seen with me."
Janette says she was encouraged to get dieting when she was discussing how she felt about her weight with friends.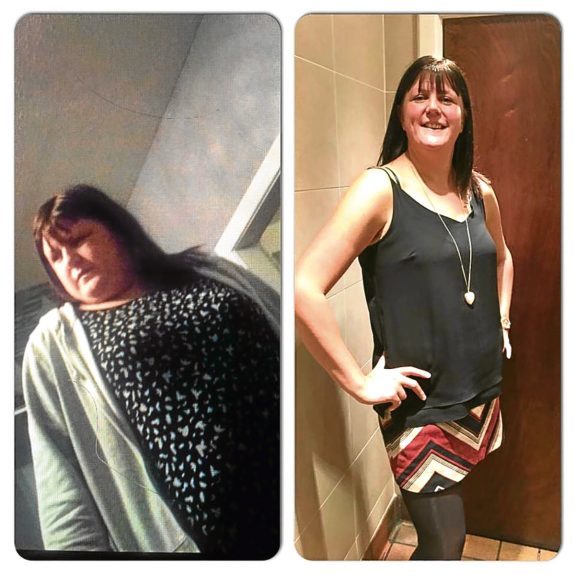 She said: "Although I always made out it didn't bother me, I can admit now that it did upset me.
"Occasionally, I tried dieting but if I lost a few pounds I quickly put them on again and got into a vicious circle of yo-yo dieting, which never really worked.
"Then, in March of this year, I was out for my birthday with some friends when one suggested I join Slimming World.
"I was a bit apprehensive but went along anyway.
"The first time I stood on the scales I got the shock of my life. I weighed 16st 12lbs.
"I had no idea I was so heavy but I knew I had to do something about it."
She said she began to diet seriously and totally changed the way she ate.
"I used to love chocolate and crisps," said Janette.
"I would happily eat two or three bars of chocolate a day, as well as everything else.
"I would go out for lunch most days and eat all the wrong things, especially lots of fried food.
"This was also a really expensive way to eat.
"I used to hate cooking but now, thanks to the recipes I was given at the class, I love to cook and regularly make all sorts of healthy dishes for me and my family."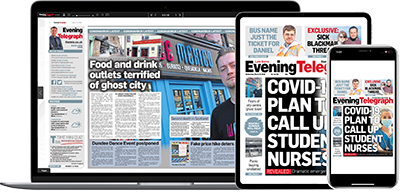 Help support quality local journalism … become a digital subscriber to the Evening Telegraph
Subscribe