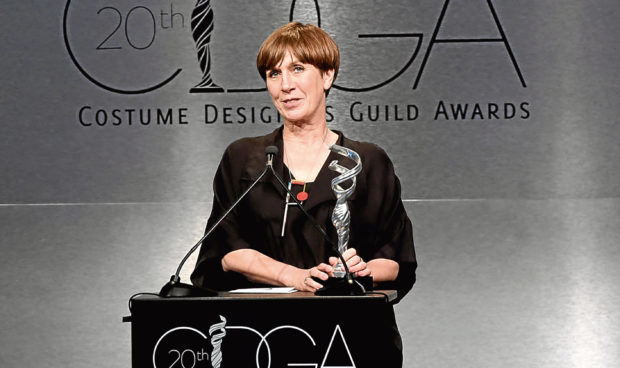 While the world's top movie stars have been enjoying their Oscar glory in Hollywood this week, a local woman has enjoyed her own huge success at an equivalent event for costume designers in LA.
Just like the Oscars themselves, I, Tonya and The Shape of Water were the big winners at the awards — but Jane Petrie pulled off a fantastic coup by winning the Excellence in Period Television Award at the Costume Designers Guild Awards for her wardrobe designs in recent Netflix sensation The Crown.
It's an incredible honour for Jane, who grew up in Newport and whose family live in Dundee.
She beat off competition from some of the biggest names in costume design on top productions Feud: Bette and Joan, Glow, The Marvellous Mrs Maisel and Stranger Things.
Despite having worked with the likes of Brad Pitt and on scores of mainly indie films, it was her first-ever nomination and it made for a wonderful trip to the glamour of Hollywood for what she thought would be "just a really nice party".
Jane, 51, who now lives in London, said: "I didn't expect to win it at all. I've never been nominated before, never mind won anything so it was a big surprise.
"It was fantastic, and I have to say I have an amazing team — there's a core of about 20 people that goes up and down depending on where we are filming because The Crown all over the country. I've loved it and I'd love to do it again although it's very tiring, especially as my son is nearly nine. I've basically just taken three months off to recharge the batteries.
"I did a film about Robert the Bruce called The Outlaw King right after The Crown. That was great and parts of it were filmed in the old Halley's mill in Dundee."
Jane still visits Dundee on a regular basis and although she left the city more than 28 years ago to study at Wimbledon School of Art, visits home are precious to Jane.
She said: "I always try to do as much as possible in Dundee and I've just taken baby steps to have a costume store in Dundee.
"I've taken on a small warehouse — I'm not sure yet what it'll end up as but I've taken a space for a year and I'll just see what happens."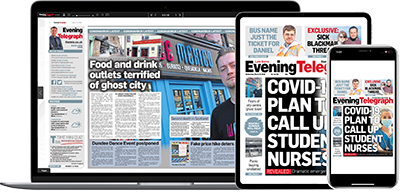 Help support quality local journalism … become a digital subscriber to the Evening Telegraph
Subscribe