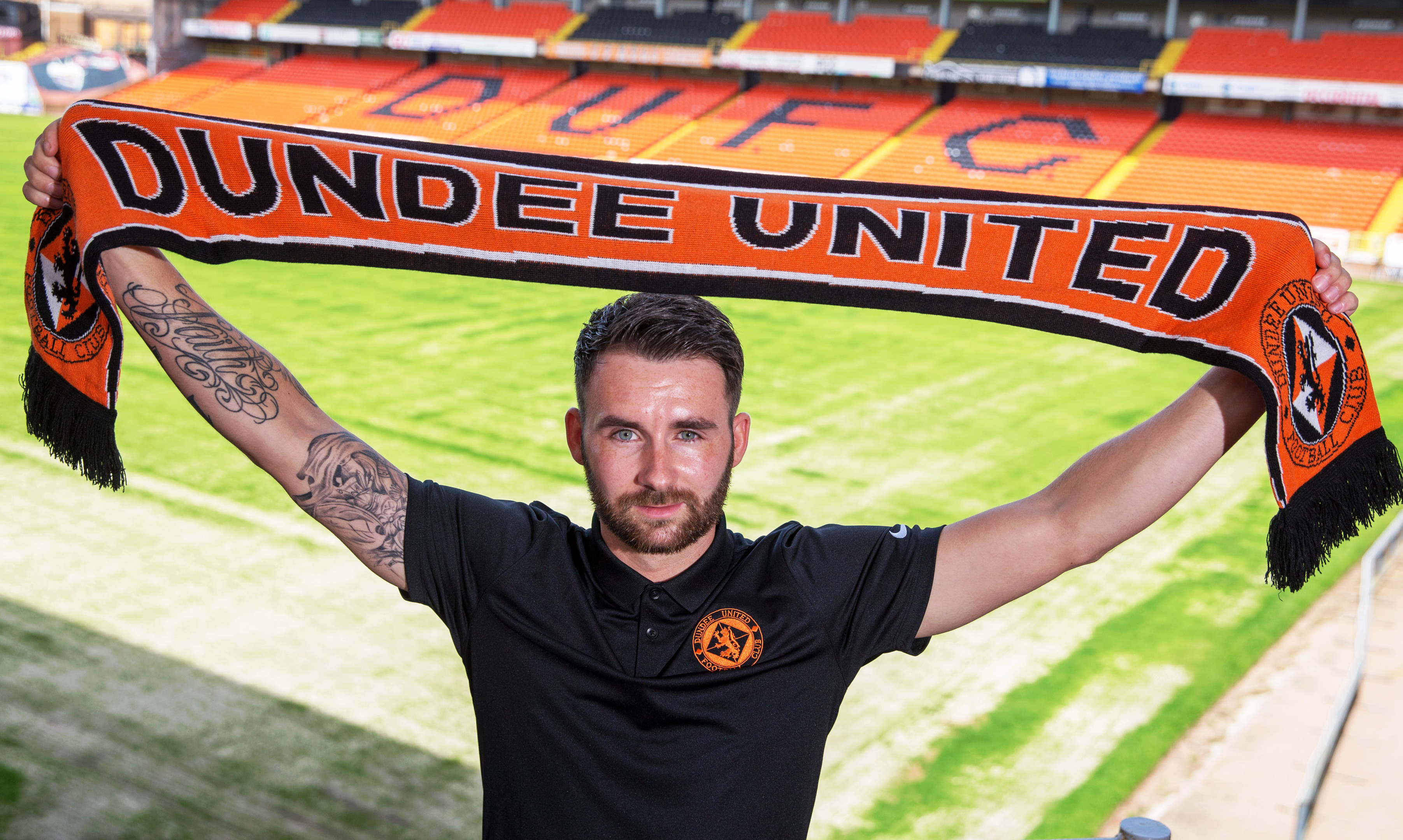 James Keatings already has three Championship promotions to his name and he's determined to make it four at Tannadice.
The new Dundee United striker has become something of a Harry Houdini-style escape artist in terms of the Scottish second tier after helping Hamilton, Hearts and then Hibs get out of the division.
He's also grabbed 38 goals in four seasons in the division — bettered only by Jason Cummings (55), Derek Lyle (46) and John Baird (42) in that time — and that know-how and experience of the Championship is exactly what attracted his new manager Ray McKinnon to make his move.
Keatings said: "I've had three promotions and I know what it takes.
"It's another season in the Championship for me, that's where I've been for the last few seasons, so I know the division really well, it's a tough league, not an easy league to get out of.
"It's going to take a lot of hard work to make sure promotion happens."
Despite still being only 25, Keatings is about as experienced a player as you'll find for knowing what it takes to gain promotion.
United will be expected to win against most teams this coming season. Last campaign was the same but it was in matches they were expected to come away with a result, two games at Dumbarton spring to mind, where they stumbled. That's something Keatings is out to change this season.
"Those are the most frustrating games where the space is limited, teams are sitting in and it's kind of anti-football," he added.
"The full team behind the ball, sitting in and trying to frustrate you and hoping to take the one chance they create.
"That's part of this division, though, it's up to us — that's the challenge ahead of us.
"We've got to work on it on the training ground and the manager will have sessions for those situations where it's about breaking them down and being patient, not forcing it and taking your opportunity when it comes."
And taking, or creating, those opportunities will be where Keatings is judged in his time at Tannadice.
Last season despite not being a first-team regular, he grabbed eight goals in 30 appearances for Hibs.
That's a tally he wants to improve on this season as he looks to add promotion No 4 to his CV.
He said: "When I was at Hamilton, I was a penalty-box striker but it changes wherever you go. You add things to your game and improve as a player.
"I feel I've done that the last two years — at Hearts I started taking set-pieces and getting more assists, felt I was linking up better and, at Hibs, I started playing the No 10 role and enjoyed it.
"Last season I was playing on the wings and as a striker, so I can play the penalty-box type but also play outside it and link up, too. Getting goals is the main thing, it's what wins you games and, hopefully, I can get a few here."
Signing for United before their play-off campaign had even started, Keatings wouldn't have been sure what division he'd have been playing in when he turned up for the new season.
However, coming to United was the be all and end all for the striker.
"I was hoping they could get up to the Premiership but I wasn't fazed about playing in the Championship again.
"I was just delighted I was coming to United to play for Ray McKinnon and whatever league we were going to be in, making sure I make an impact.
"The main aim is to get the club back where it belongs. It has to go up and we'll all be focused on that."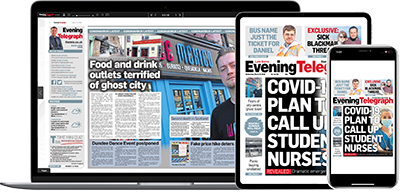 Help support quality local journalism … become a digital subscriber to the Evening Telegraph
Subscribe