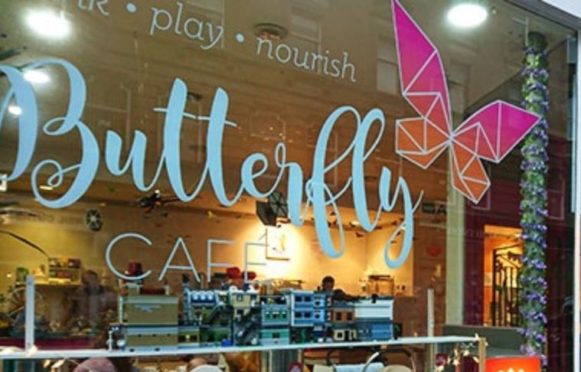 A Dundee city centre cafe is due to close its doors by mid March.
The Butterfly Cafe on Commercial Street, owned by husband and wife Dom and Christine Anderson, will be closing on March 16.
The cafe, first opened in 2016, set out to encourage a play experience for children of all ages with Lego, action figures, dressing-up costumes, movies and games.
Dom said in a lengthy post on Facebook: "It is with a heavy heart that we wish to inform all of our wonderful customers that the decision has been made to sell the cafe.
"This is for various reasons and of course a decision that has not been made easily.
"Dom, Christine, the whole team past & present want to thank every single one of you who has visited and particularly those who made us your second home, especially in the stressful first weeks of having a new baby.
"We have loved getting to know you, your babies and children. It's been a wonderful journey and one that won't be forgotten.
"Thanks to all our mums groups, the fantastic Pam and Jane from Peapod baby, amazing Ali and everyone at Nurture Parents who have enriched the lives of so many parents and children over the years.
"Thank you for allowing us to watch your babies grow and allowing us to give them such a rich play experience at the cafe, especially all our Antenatal class parents, thank you all so much for making this the best three years, we can't believe how much all these babies have grown up!
"Hopefully when the cafe closes for the last time you will all be able to look back with fond memories and moments shared with your babies in our café, we're truly unique and doubtful that there will ever be anywhere else quite like it, so please hold on to all those great times, from visiting Santa, building Lego, chilling out watching Batman, to first steps, making a mess and talking for the first time, we'll remember forever.
"From me (Dom) I want to thank you for allowing my dream to come true, creating a welcoming safe space, especially to feed baby and relax with your children.
"We did it! We made it happen, it worked, thank you for helping prove me right and proving that we are all in this together, as parents, it takes a village to raise a child and we've tried our best to help!
"Keep building, keep laughing and remember play is the best cure for any upset or stress. I've had so many great moments and so many people to thank, our two wonderful children who have tidied the playroom more than anyone lol but most of all has been our brilliant staff who are really part of the family now. They are amazing, thank you.
"Please be sure to visit us and let us share in these last moments with you, we want to stay as busy as possible until we close on the 16th March, so please visit us, take lots of photos and tag us in your memories."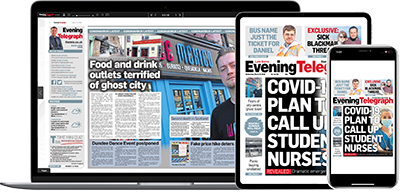 Help support quality local journalism … become a digital subscriber to the Evening Telegraph
For as little as £5.99 a month you can access all of our content, including Premium articles.
Subscribe