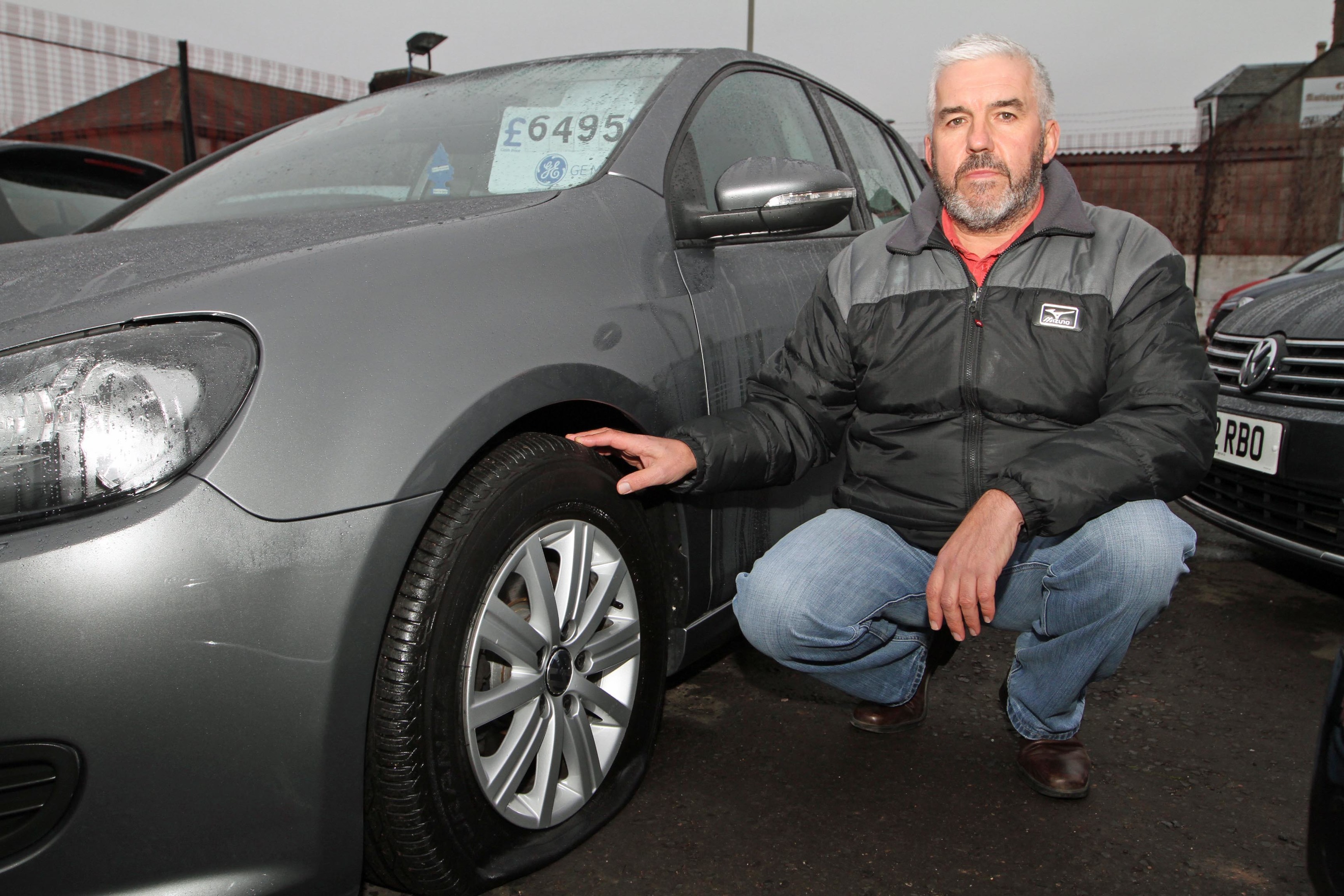 A Dundee garage owner has been left with a bill for £20,000 after vandals went on a tyre-slashing spree.
Cowgate Motors on Clepington Road was targeted in a brazen attack overnight on Monday which left all 45 vehicles on the lot damaged.
Every one of the 180 tyres on the vehicles were slashed, with some costing as much as £300 each.
Owner Gordon Sinclair, 56, today spoke of his anger at the damage — and revealed he intends to offer a reward for information leading to the conviction of the culprits.
"I've got 45 cars in my lot and every one has been damaged," he said.
"Every single tyre has been slashed.
"I came in to open up and it was immediately obvious that the cars had been vandalised.
"But it took a little longer to realise the extent of the damage.
"It must have taken them some time to do it — it really feels like we've been targeted.
"It's very confusing — I've no idea who would do this."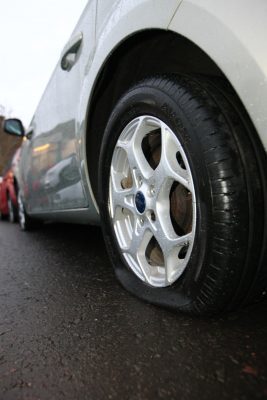 The dealership has had to close for the foreseeable future with none of the cars in a sellable condition.
Mr Sinclair said he hopes to be able to open again soon.
However, he will have to wait for the results of the police investigation before he can sort out his insurance claim.
He also said the vandalism couldn't have come at a worse time of year, with Christmas only weeks away.
Mr Sinclair added: "The cheapest tyre we have costs £50. The most expensive are nearer £300.
"I'll need to make an insurance claim and hopefully that will pay for the damage.
"The question is why it has happened — I don't have any enemies or disgruntled customers and even if I did that's too extreme a response.
"It must have taken them ages to slash every tyre and they came prepared too — they cut through the metal fence at the back to get in and out.
"We have never had a threat before and in 25 years it is the first time this has happened."
Mr Sinclair said he was willing to offer a "substantial reward" for information, provided it helped lead to a conviction.
"I just want to know who has done this," he said.
"I'm very angry and disappointed that someone could undo 25 years of hard work in one night.
"I've not had a problem since 1991 when I first opened up — if I was making customers angry left, right and centre I think this would have happened before.
"My customers are happy but obviously someone isn't — maybe someone is jealous."
Coldside councillor Jimmy Black said: "Clearly this is a very serious attack on a well-known business.
"I believe the police are taking it very seriously and I hope whoever did this is swiftly caught.
"The person or people responsble did this for a reason — whatever that might be.
"It's important to find out what that reason is before someone else suffers from wanton vandalism."
Mr Sinclair was similarly concerned it could be the start of a vandalism spree in the area.
He said: "Firstly, I'm going to lose business every day until it is all fixed.
"And the main worry is that this is the start of a bigger problem in the area. I'm hoping that police can catch the culprits as soon as possible."
A spokeswoman for the force said: "Police Scotland is making inquiries after vandalism to tyres on cars at Cowgate Motors on Clepington Road and also the surrounding areas.
"Officers are reviewing CCTV and are keen to speak to two youths who were seen in the area at the time. Anyone with any information is ask to contact Police Scotland on 101."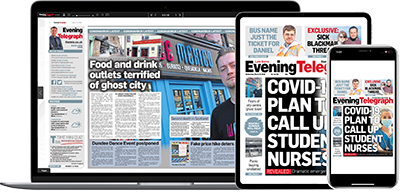 Help support quality local journalism … become a digital subscriber to the Evening Telegraph
For as little as £5.99 a month you can access all of our content, including Premium articles.
Subscribe