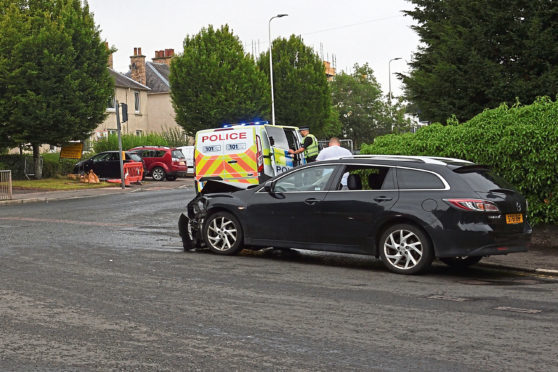 One person was taken to hospital after a two-car crash on a Perth road at the weekend.
Just before 8am on Saturday, a black Mazda and a white Vauxhall Astra collided at the junction of Crieff Road and Tulloch Terrace.
Even at that time, the road was busy as it is one of the main routes in and out of Perth on the western side.
Both vehicles were extensively damaged.
Debris was cleared from the road and it was soon open.
However, both cars remained at the side of the road for some time until being uplifted.
Police, as well as the ambulance service, were in attendance.
An onlooker said: "It's unusual to see an accident up here, especially at this time of the morning, and especially one that was so bad.
"Both cars were really banged up, in fact they look like write-offs.
"It's a miracle no more people were hurt as it really was a huge impact, a very large bang."