A Dundee mum who has to take her sick child to Ninewells several times a week has expressed disgust that parking charges at the hospital are set to rise.
Haley Winter, 32, from Downfield, said that if the proposed 10p increase was applied it would cost her a whopping £48 a month to attend clinics with her son Garvie.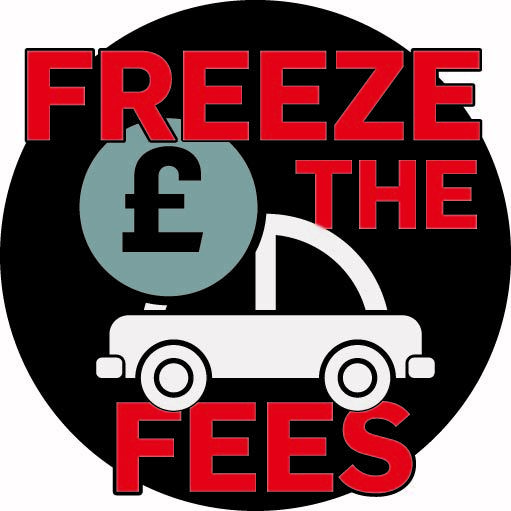 The seven-year-old is battling cancer and Haley has to take him to Ninewells several times a week, often for several hours at a time
She said she was horrified to learn that the company which runs the car parks at Ninewells is proposing to increase the charges.
She said she was fully behind the Tele's campaign urging Indigo Infra Dundee Ltd to Freeze the Fees and give those who use the hospital some respite in the face of rising costs and ever-tightening budgets.
Indigo is locked in a 30-year contract with NHS Tayside to run all the Ninewells car parks.
It is one of only three hospitals in Scotland where people have to pay to park.
Fees have been rising constantly in recent years, meaning people who attend the hospital through necessity are having to fork out more and more.
The firm plans to raise the costs again, so day tickets and permits for staff will go up to £2.40 from next month.
Haley said: "It's not right that they charge these rates when people are having to regularly visit hospital because of an illness or to visit a loved one.
"I go to a clinic at the hospital with Garvie every Monday, often for five hours at time.
"We are here on numerous other occasions, sometimes for up to 48 hours.
"If the charges go up to £2.40 it will cost me at least £48 a month.
"These charges make it very difficult for people at a very vulnerable time.
"If people are visiting the hospital for more than a week they can ask for a parking permit but it isn't always possible to get one of those."
Carnoustie woman Liz Batchelor, 54, said that she also regularly travels to Ninewells for treatment.
Liz said: "I have a disability sticker, but it doesn't mean I get free parking.
"It puts added pressure on families and patients who are obviously visiting the hospital at a trying time."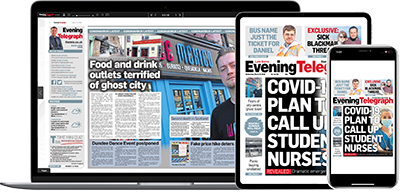 Help support quality local journalism … become a digital subscriber to the Evening Telegraph
For as little as £5.99 a month you can access all of our content, including Premium articles.
Subscribe