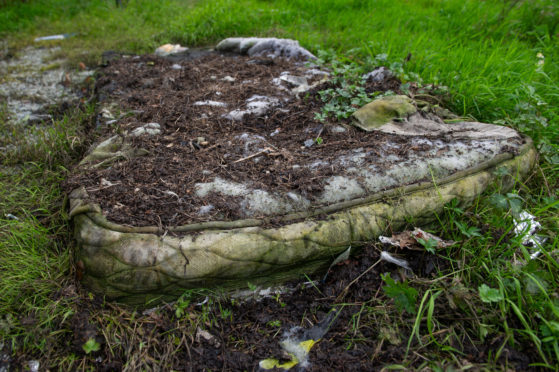 Fly-tipping in a Dryburgh street has branded a "filthy disgrace" by an angry resident, after waste has been left to decompose at the back of her house since last year.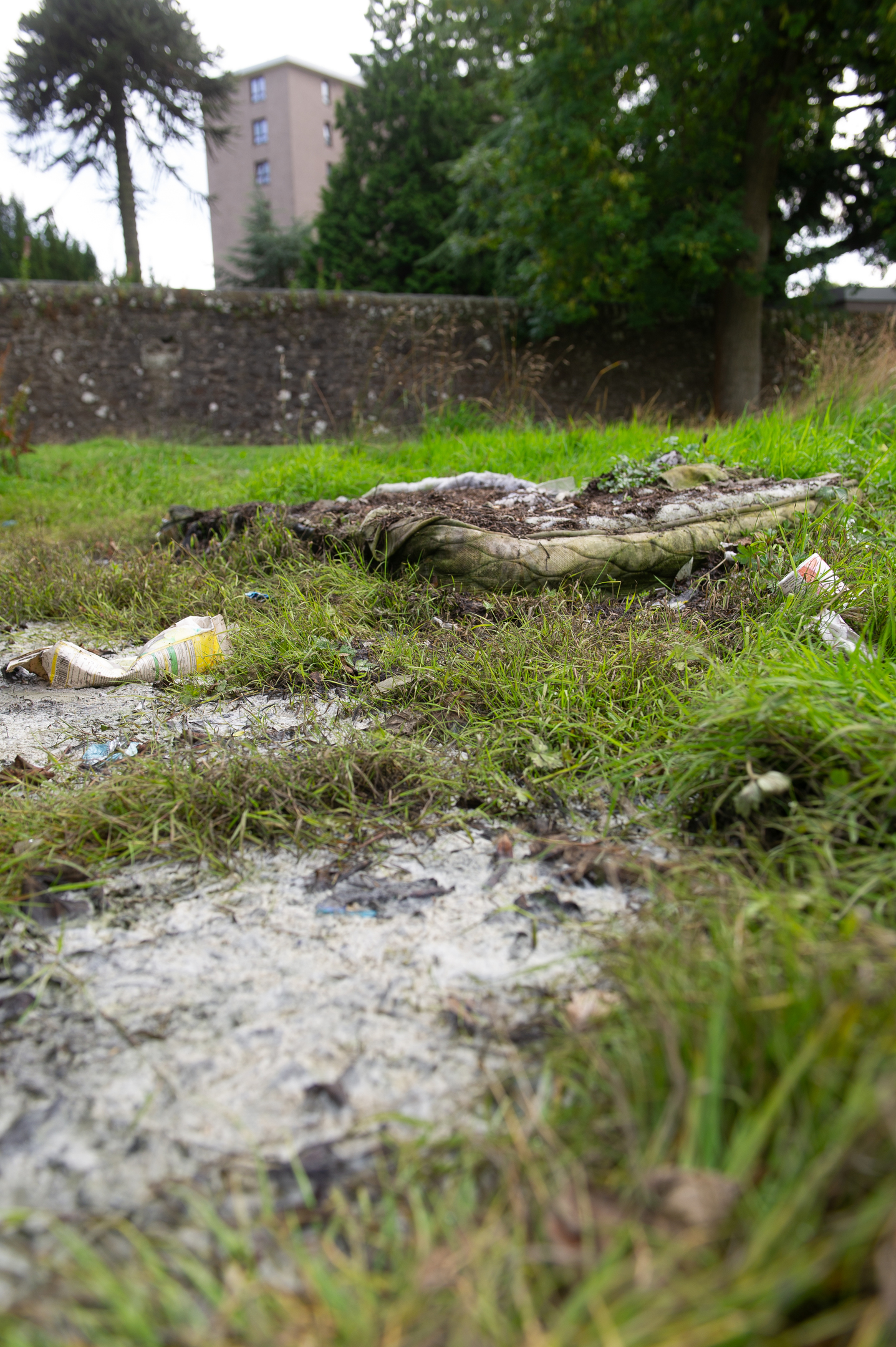 The woman, who asked not to be named, said a mattress was now "breaking down" having been dumped on grass in Dryburgh Gardens at the back of one of the multis.
The resident said: "We moved here in December and the mess was there then. It is now breaking down.
"There are assorted bits of rubbish constantly at the back of the house.
"But now there is a toxic-looking puddle which is fascinating – in a disgusting, scary way.
"I took a photo of the mattress in May and it has just got worse since then.
"It's horrible it is still here, all these months later. I'm fairly sure it was there, under the snow, when we first moved here.
"But there is more than just the mattress. As well as the overflowing industrial skips, this whole area is just a filthy disgrace. I'm looking forward to moving on.
"Timex Park is across the road and it, too, is forever full of rubbish."
Another resident said: "Why is it that the people who dump rubbish like this never seem to dump it where they live?
"I think that it's disgusting and unnecessary."
A Dundee City Council spokesman said it was aware of the matter.