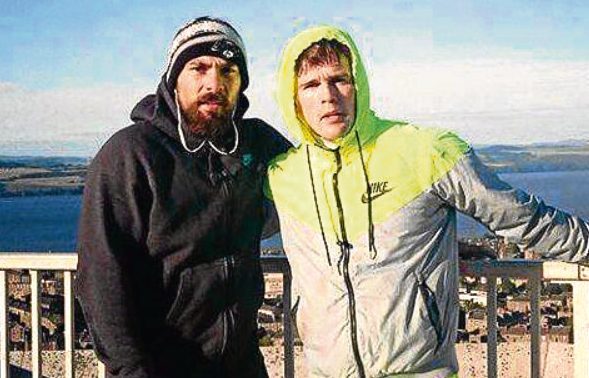 The late "Iron" Mike Towell's fitness coach has told how he pulled himself "back from the brink" after the Dundee boxer's death.
Kenny Rattray told the Tele that his life spiralled out of control after the boxer died after a British welterweight title eliminator bout in Glasgow last September.
The 35-year-old from St Mary's said he turned to drink and drugs — in particular a high grade form of cocaine — to numb the pain of losing his friend.
However, he managed to turn his life back around through physical training.
He has now launched a campaign to help other people who struggle with depression.
Speaking of his friendship with Mike, Kenny said: "We did everything together.
"We trained every day and he was like a brother to me. When Mike died, I went off my head for five weeks. I turned to drink and drugs to numb the pain because I couldn't deal with it."
Kenny said he tried to cope by drinking and using cocaine.
It was while coming home from a party at 7am that he said he reached his lowest point — and realised that he had to do something.
Kenny sought help from professionals but credits starting to run again — as well as returning to the city's Skyaxe gym — with his recovery.
He said: "I was at my lowest — I was suicidal. I decided to get back into my fitness regime. Running is a like a medicine for me.
"I went back to running up the Sidlaws and as I got stronger and fitter I became more like myself again. Going back to the Skyaxe and training made me feel on top of the world again.
"Mike will always be part of me — I think about him every day but the difference now is that I can deal with it."
Kenny posted a video online offering to help anyone struggling with depression stemming from their lifestyle.
The clip went viral and has been viewed more than 30,000 times.
He said: "I feel like there isn't a lot of hope for young guys nowadays.
"I know what it feels like to have no hope because I was there. I think that is why people have responded so well.
"Maybe they can't speak to people like their mum and dad about what they're going through because they might not be able to relate to it. They might be from a different generation that doesn't really understand the situation.
"I understand that lifestyle. I can relate to these boys and they can relate to me. I have a burning ambition to help people."
Kenny said he has had messages from people who have told him that his video has saved their life — and also mothers who have asked him to write to their sons who are in prison.
"Five people have messaged me to say that they saw the video and it saved them," he said.
"It just shows the kind of impact one video can have."
One person, who asked Kenny to share his message, said he "was in the middle of doing what I thought was the only thing to do — end it all".
The person said Kenny's video had saved his life.
Kenny has called on people who are battling demons to contact him through Facebook and he will help them — whether that is to talk about how they are feeling or to help them change their lifestyle.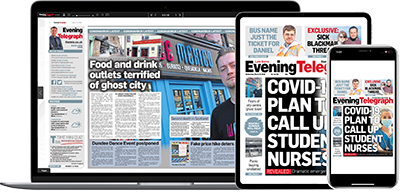 Help support quality local journalism … become a digital subscriber to the Evening Telegraph
Subscribe