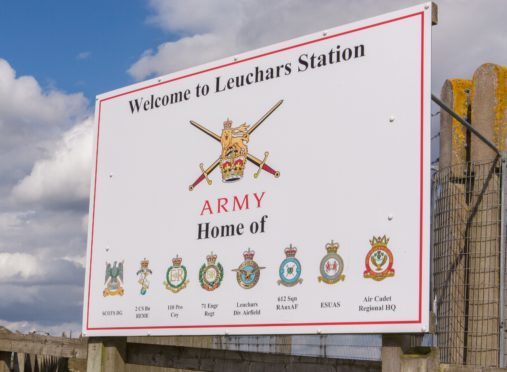 The British Army has launched a probe into alleged misconduct by a group of soldiers after a woman was smuggled on to a local base and filmed performing sex acts with soldiers.
The footage allegedly shows the woman involved in acts with serving soldiers of the Royal Scots Dragoon Guards, who are based at Leuchars Station, near St Andrews.
Military police are investigating the footage after the clip was reportedly sent to Army bosses after being circulated on instant messaging apps.
According to armed forces sources, there are allegations the woman may have been a prostitute who was paid £200 by the troops to have sex with them following a night of drinking.
However, it is believed the soldiers have denied to military chiefs that the woman was a prostitute, and claimed the acts were completely consensual.
A source told one national newspaper: "They'd been out drinking and hired a prostitute and apparently paid her over £200 to have sex with them all at once.
"They smuggled her into the base and took her to quarters. The video is doing the rounds and somehow landed with their commanding officers, who have told them they're going to be charged.
"Apparently, they denied she is a prostitute and said it was consensual, but even if that's the case, they have brought shame on their regiment and dishonoured the Army.
"Filming the woman is bad enough, but to share it thinking it's hilarious is not conduct becoming of serving soldiers."
An Army spokeswoman confirmed the allegations were being investigated by the Royal Military Police.
She added: "We are aware of the video and the Army are investigating.
"Any breach of the Army's values and standards is taken very seriously and action, up to and including dismissal, may be taken."
The Royal Scots Dragoon Guards recently returned to Leuchars Station after a six-month tour in Cyprus.
The Queen, the Guards' Colonel-in-Chief, was due to visit the base today to present a new standard to the regiment. She will also chat to families of serving personnel.
Leuchars Station became an Army base in March 2015 following nearly 100 years of operation as an RAF base.
The base was used during the Second World War and served as a vital centre of operations during the Cold War.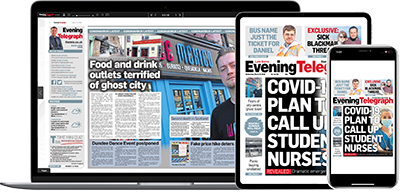 Help support quality local journalism … become a digital subscriber to the Evening Telegraph
Subscribe