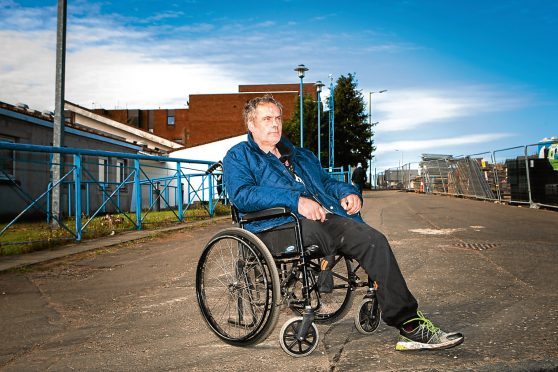 The death of a man found in the garden of a block of flats in Dundee is still under investigation — more than two months after the tragedy.
Police launched a probe after wheelchair-user John Mottram, 50, was found injured at the back of a tenement in Dens Road on July 28.
Initially, friends believed he had fallen and suffered a head injury, before he later died in hospital.
However, police then said they were investigating his death further — and treating it as unexplained.
A spokeswoman for Police Scotland's Tayside Division confirmed today that the probe was continuing and that the circumstances surrounding Mr Mottram's death had yet to be established.
She said: "The death is still being treated as unexplained and inquiries are continuing."
Mr Mottram, who was given the nickname Bible John by pals, spoke to the Tele in May about his housing plight.
He described himself as homeless and said he had been living in temporary accommodation at the Lily Walker Centre since losing a leg following a blood clot three years previously.
Mr Mottram said he feared he would be "homeless for life" and claimed he had been waiting for years to get a council house.
He said: "I had to give up my flat because I was on the third floor and there was no way of me getting up the stairs.
"I lost my leg because of deep vein thrombosis. The clot blocked the blood flow to my leg and it ended up dying.
"There was no choice but for it to be amputated.
"It completely changed my life — even now I still struggle with it.
"I have been in the Lily Walker Centre for years but I don't think I will ever get out of here."
Police took until August 3 to establish that Mr Mottram's death was unexplained and launched an appeal for information about the time leading up to him being found in the garden.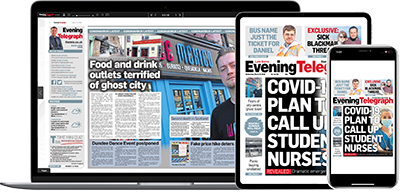 Help support quality local journalism … become a digital subscriber to the Evening Telegraph
Subscribe