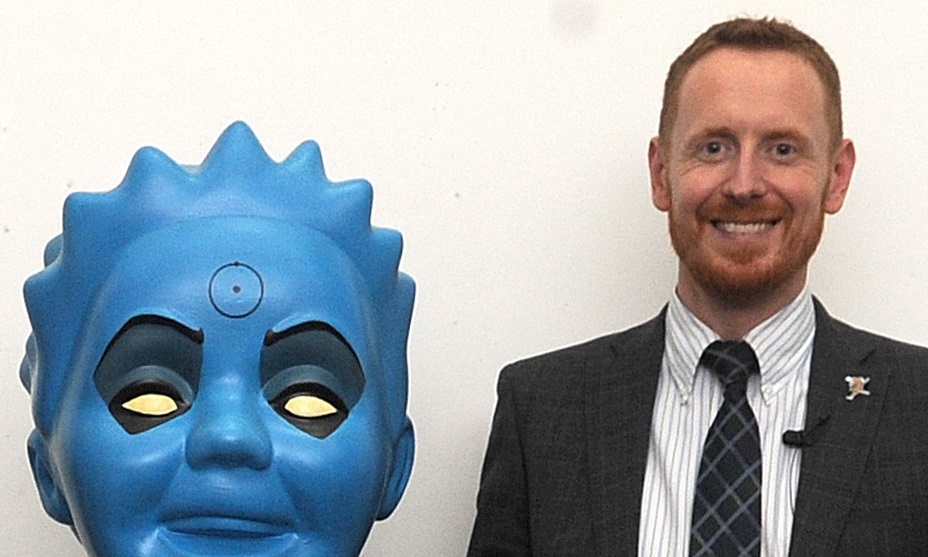 Interactive 3D projections will be used to guide patients through Tayside Children's Hospital, the chief executive of the Archie Foundation has revealed.
Speaking at a talk, The Untold Story of the Oor Wullie Bucket Trail, at Dundee University, David Cunningham said the technology will be used to help put children at ease on their way to the operating theatre.
He also said the bucket trail had helped bring Dundee together during its 10-week run last year — and delivered a major boost to the economy bringing a surge of tourists to the city.
More than 50 statues were put on display around Dundee while others were on tour around the country.
The 70 statues were then auctioned off at a gala event at Dundee Rep, raising £883,000 for the Archie Foundation.
It is seeking to raise £2 million which will go towards a twin-operating theatre at Tayside Children's Hospital in Ninewells. More than £1m has been raised.
Mr Cunningham said the sterile design of hospital corridors can be particularly discomforting for children.
He said: "There is nothing there to take your mind off the fact you're about to have the scariest experience of your life. If you're a child or an adult, getting an operation is a scary thing."
Mr Cunningham said children would ask to be taken to the operating theatre by an animal, such as a turtle, and this has been made possible by new technology.
He said: "The walls are pure white walls but they have a high-quality, high-definition 3D projection that's interactive.
"If you touch the wall the fish will turn — so when a child says "I want a turtle to take me to my operation", our job isn't to say '"that's crazy", our job is to say "that's brilliant, let's make it happen". And so we did.
"The NHS is providing what they should provide, but this transforms the child's experience."
Mr Cunningham said the Oor Wullie Bucket Trail had also had a positive impact on Dundee as a city.
There was a 24% increase in visitor numbers and a 40% increase in retail sales in shops near statues.
Meanwhile, the mini Oor Wullie statues that were displayed in libraries around Dundee led to a 15% increase in library visits and an 8% rise in borrowings.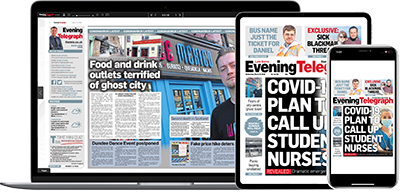 Help support quality local journalism … become a digital subscriber to the Evening Telegraph
For as little as £5.99 a month you can access all of our content, including Premium articles.
Subscribe