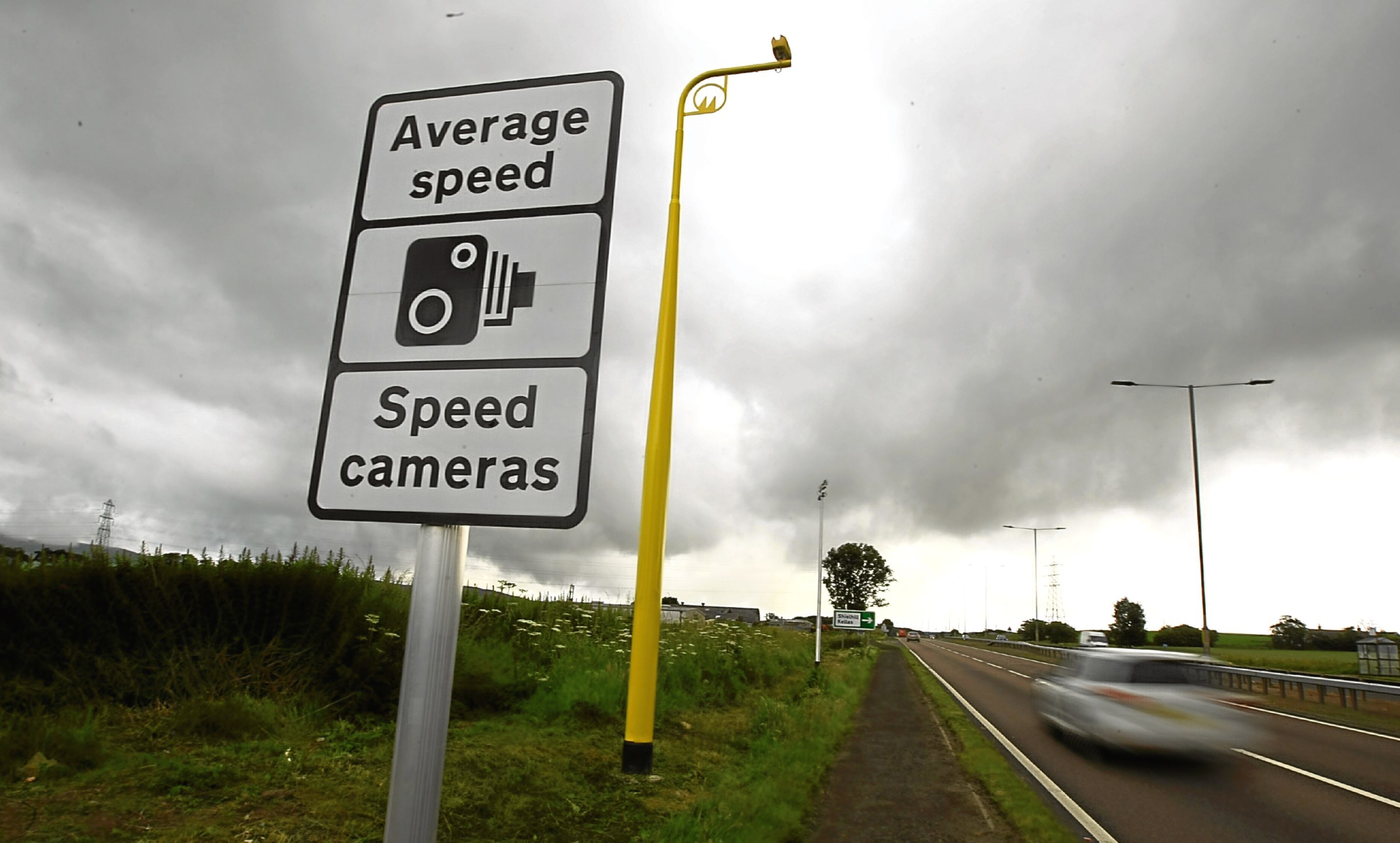 The installation of average speed cameras along a notorious stretch of road has begun.
Thirty average speed cameras will be installed on the A90 between Dundee and Stonehaven this year.
Yesterday, a camera, signs and apparatus to hold more average speed cameras were installed – the first of the cameras which will be placed between three and four miles apart.
There will be 15 on each side of the carriageway, similar to the system already in place between Perth and Dunblane.
Sandra Burke, chairwoman of Tealing Community Council, said the initiative was going to "save lives".
She said: "We really welcome the installation of the average speed cameras.
"The thing about Tealing is that it bridges the A90 so we have cars, tractors and other vehicles in the community crossing the road.
"The cameras can potentially save lives."
Sandra said the community council believes a reduction in the speed limit on the road — from 70mph to 50mph — would be the next step in ensuring the safety of the public.
She added: "We are pushing for a reduction in the speed limit but we believe that the average speed camera installation is a step forward for us."
Luke Macauley, head of the Scottish Safety Camera Programme, is one of the key people behind the scheme.
Previously, he spoke to the Tele when the introduction of the cameras was announced and insisted the move would see fatal crash statistics drop.
He said: "We install these cameras to save lives and improve road safety.
"Unfortunately, the A90 features as one of the trunk roads with the highest collision statistics.
"One death is one too many and you'll get no apologies from us for doing what we can to reduce that."
The A90 cameras will be the third such scheme in Scotland, following the introduction of average speed stretches on the A77 in Ayrshire in 2005 and the A9 between Dunblane and Inverness in 2014.
The cameras work by detecting vehicles' number plates and using the time they take to travel from one camera to the next to calculate an average speed.
Figures from Transport Scotland show more than 13,000 speeding offences were logged on the A90 by speed cameras in 2015 — accounting for 20% of the total number recorded in Scotland.
In addition, there have been 60 serious or fatal collisions on the road in the last five years.
Mr Macauley, who has run the Safety Camera Programme for more than three years, said behaviour on the road has to be improved.
He said: "We're looking to improve driver behaviour.
"More than three in five people on the A90 are speeding and one in five is speeding excessively."
Average speed cameras about to be installed on A90 near Dundee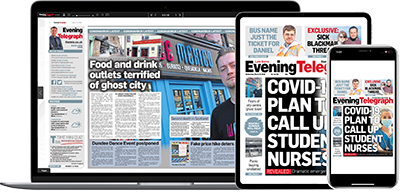 Help support quality local journalism … become a digital subscriber to the Evening Telegraph
For as little as £5.99 a month you can access all of our content, including Premium articles.
Subscribe