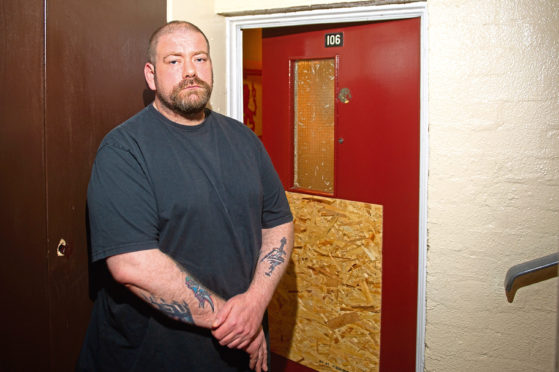 A Lochee dad is considering legal action after police forced their way into his home and put him in handcuffs in a case of mistaken identity.
Andrew Alexander, 43, was enjoying an evening in with his son Drew, 14, when police entered his Kirk Street house.
Officers in riot gear "battered" his door in and said they had a warrant to arrest a man with the same name, in connection with alleged firearms offences.
However, it soon emerged they were targeting the wrong person.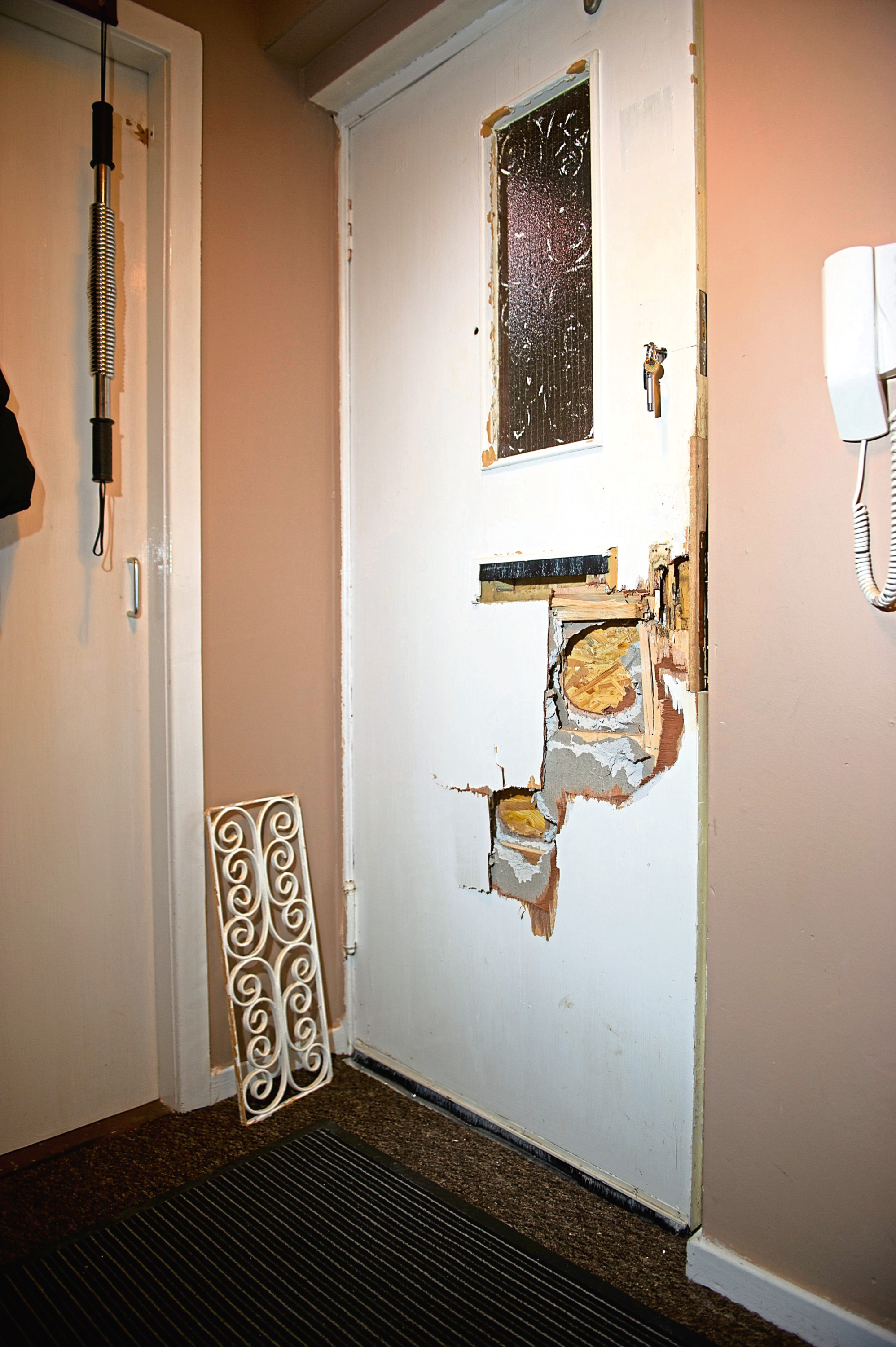 Mr Alexander has received an apology from Police Scotland since September's incident – but is unhappy at how it was handled.
He said: "It happened late on a Saturday night.
"I heard them battering down the door.
"The door hadn't opened and I said I would open it for them.
"There were eight officers, some of them in riot gear.
"They came in and showed me a warrant to search the premises for suspected firearms.
"It was quickly flashed in my face and it said that Andrew Alexander was concerned in firearms.
"I was immediately put in handcuffs and my hands were placed behind my back."
Mr Alexander said it was the second time in eight years he had been mistaken for a criminal.
He added: "My son was taken into another room while officers carried out a search of the premises. They went into every room.
"As they searched the flat I heard the sergeant outside on the radio.
"I heard him saying I didn't match the description of who they were looking for.
"From around 11.50pm to 12.20am I was sitting in my living room with my hands in cuffs behind my back.
"As the realisation kicked in that I wasn't who they were looking for, some of the officers left.
"The final three police officers left without so much as an apology.
"Drew didn't show it but he was shaken by what happened.
"I'm still considering my options with regards to taking legal action over the incident."
A police spokeswoman said: "Police Scotland sincerely regrets any distress caused to Mr Alexander and his family as a result of this incident.
"A full inquiry into how this happened has been undertaken and Mr Alexander has been issued with an apology.
"The inquiry has led to a review of our systems to seek to ensure that there is no repeat."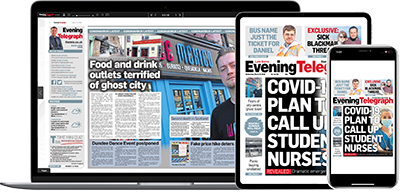 Help support quality local journalism … become a digital subscriber to the Evening Telegraph
For as little as £5.99 a month you can access all of our content, including Premium articles.
Subscribe