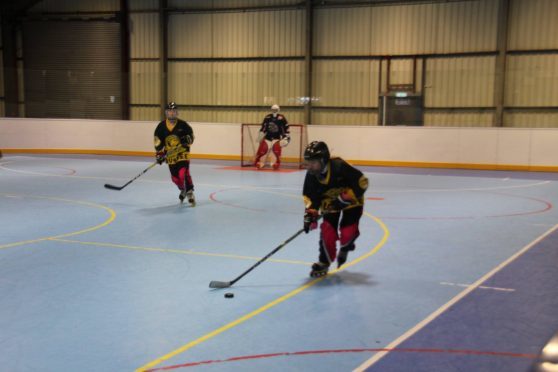 A Dundee inline hockey team is to hold a fundraising event in a bid to raise cash for its new sports hall.
The Dundee Ducks have recently taken over the multi sport pad at Manhattan Works and hope to raise cash to keep the facility running.
A special inflatables fun event, with 12 different bouncy castles and slides, will be held at the centre on Saturday with all proceeds going towards the cause, it should be a great fun day for all 4-14-year-olds.
Tickets cost £8.95 and are available to buy online.
Though managed by the Ducks, the multi sport pad can be hired out and cater for most sports. Funds raised could prove vital to its upkeep.
More information can be found on the Dundee Ducks Facebook page or website.
Meanwhile, the Ducks 10s, 16s and Ladies hockey club teams had a successful weekend.
The 10s put in an improved show to win all their three games.
First off was a tough test beating a stuffy Grizzlies side 3-2 with goals from Jaydn Baxter and Fraser Graham (2).
Game of the day for the 10s saw them defeat previously unbeaten Edinburgh Monkeys 4-3.
Despite Ducks going 2-0 ahead they were trailing 3-2 with only three minutes left. Ducks didn't give up and were rewarded with two goals.
In the 10s final game of the day, they saw off Scorpions 7-0.
There was a nice spread of goals and a first league point for Kendal Smith, who got on the scoresheet with her brother Finlay, Jarred Dolan, Jaydn Baxter, Fraser Graham and Kevin Turnbull.
The 16s league saw both the all girl Daisy Ducks and 16s in action.
Daisies faced Scorpions and put in their best league show, winning their first league point in a 2-2 draw. Player of the Game went to Rachel Brady for her two goals.
The 16s then took on the same Scorpions squad and saw them off 6-0, the highlights being a hat-trick for Jack Terroni and a shutout for Harry Elder.
A derby saw the Ducks 16s come up against the Daisy Ducks.
The 16s ran out comfortable winners but a solid performance from the Daisies showed how far this team has come.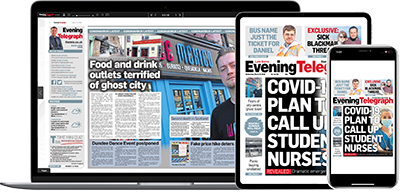 Help support quality local journalism … become a digital subscriber to the Evening Telegraph
Subscribe