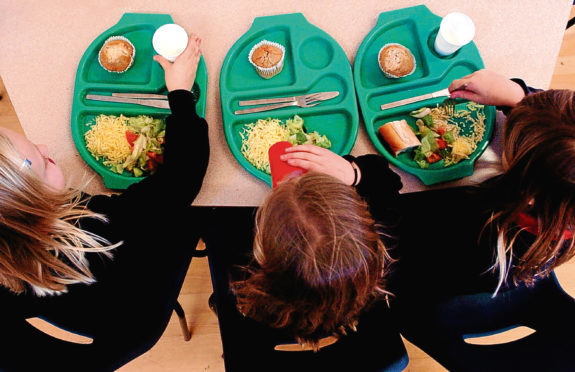 Increasing the cost of school meals in Dundee is an "unavoidable" result of the current financial climate, the city council's schools convener has said.
Under the proposals put forward as part of the administration's 2018/19 budget, school meals are set to go up in price for the first time in almost eight years.
The cost of a primary school child's meal will increase from £2 to £2.10, while for secondary pupils it will rise from £2.05 to £2.20.
For a family with three primary-age children, it could mean spending as much as £60 more a year on school lunches.
However, Councillor Gregor Murray, children and family services convener, said the local authority had been left with no alternative to lifting the freeze on school meal prices for the first time since 2010.
It comes as more children tuck into school dinners. Tayside Contracts dished out more than 1.8 million meals to youngsters across the city in 2016/17, according to a new report — a rise of 128,000 on the previous 12 months.
Councillor Murray said: "We haven't put these prices up for more than seven years — and the cost we charge isn't related to how much people pay, because the council has subsidised rising costs in the time since then."
The move to raise the price of lunches in Dundee will bring the cost into line with both Angus and Perth and Kinross councils, which also have meals supplied through the Tayside Contracts partnership.
It is one of several price rises being proposed by Dundee City Council in a bid to make almost £15 million of budget savings in the next financial year.
A council tax rise of 3% is also on the cards as part of the proposals, set to be agreed next week.
However, Councillor Murray said there were other reasons behind the decision to increase the price, such as a pledge to give local authority staff a 1-3% pay rise.
The councillor added: "There's no getting away from the fact that we are going to pay all of our staff more and we have to cover that. On top of that, food prices are going up.
"There are a number of rising costs due to inflation.
"Brexit is also causing issues with food prices. We have already seen it on the supermarket shelves and the council is not immune to it."
The current rate of inflation, which tracks the costs of goods and services, stands at 2.7%, according to the Office of National Statistics.
However, average wages are only rising at 2.4%, according to the most recent figures, meaning people have less to spend.
Despite that, Councillor Murray said it simply wasn't possible for the current pricing model of school meals to continue.
The councillor added: "We're at the point where the price is no longer sustainable.
"The subsidy the council was putting in was getting too great for us to continue it any longer.
"Costs of transport, staffing and food have all increased significantly in the last eight years.
"However, we are still able to provide free school meals to those who are eligible for them."
In Dundee, youngsters in primary 1-3 are automatically eligible for a free school lunch and they may continue to be eligible in later years.
A recent survey by Tayside Contracts found that only 7% of parents who responded felt that their school meals did not represent good value for money.
But compared with other city councils, Dundee remains one of the more affordable authorities for school meals.
Glasgow City Council charges both primary and secondary pupils £1.90. Edinburgh City Council charges £2.15 per head at primary schools and £2.55 in secondaries, while Aberdeen City Council charges £2.10 and £2.35 respectively.
Cost of school meals in Dundee to rise as council trims budget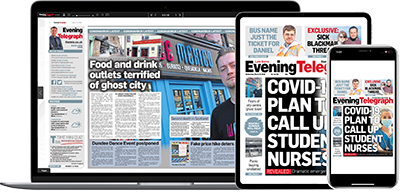 Help support quality local journalism … become a digital subscriber to the Evening Telegraph
For as little as £5.99 a month you can access all of our content, including Premium articles.
Subscribe