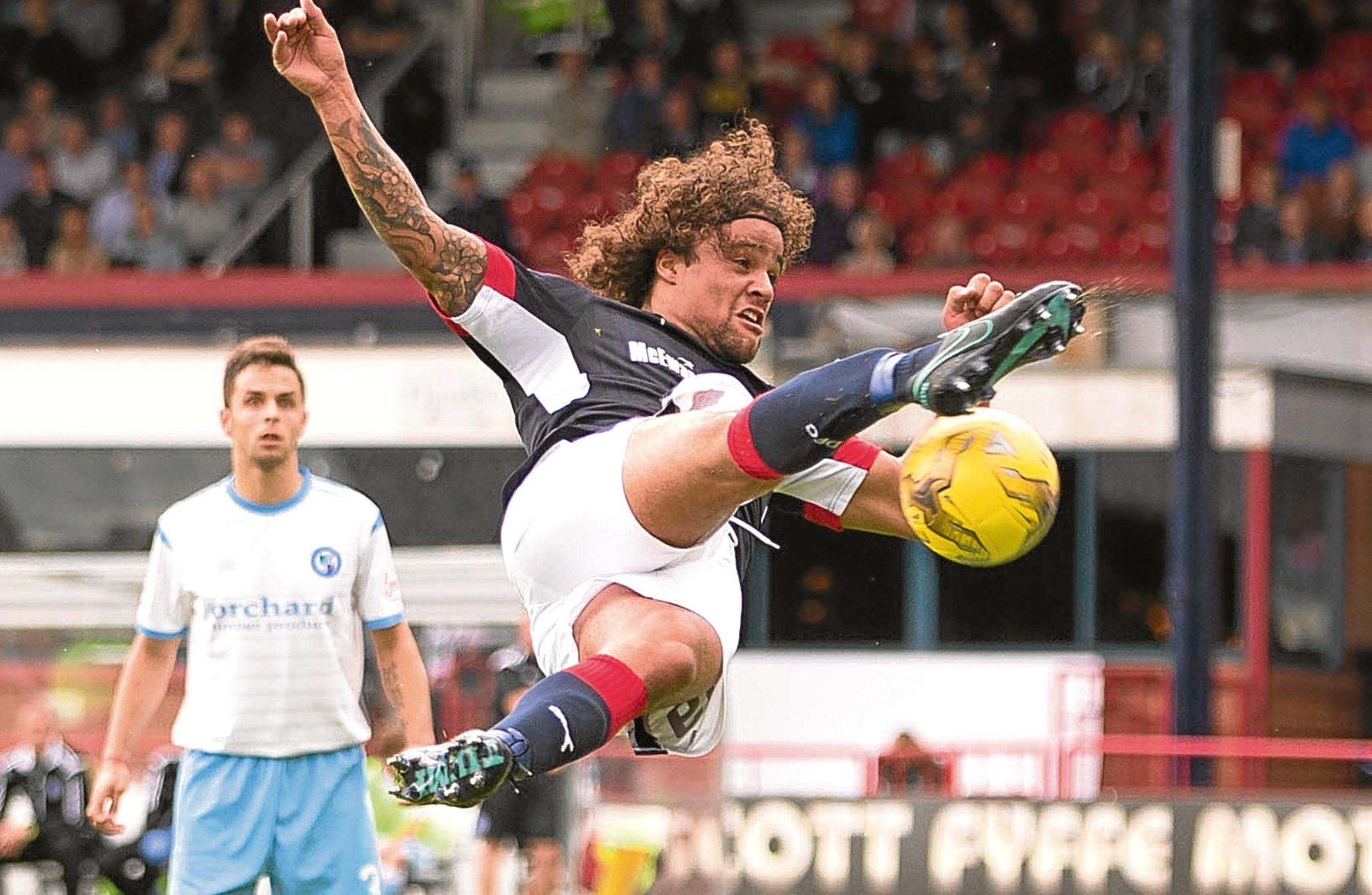 You'd have thought the one man happy with the departure of Kane Hemmings would be frontline rival Yordi Teijsse.
But the truth of the matter is Teijsse is devastated to lose a player of Hemmings' talent, even though his route to the Dark Blues' first-team has become a lot clearer with his exit.
Teijsse said: "I am more disappointed than anyone.
"When this club has lost such a good striker, I am not happy.
"Kane was a really good player. He was lovely to watch.
"Having a player of that ability here motivated me to improve.
"Now there will be another striker. It will be hard for him to be as good as Kano.
"I know there will definitely be a new striker. Whatever happens there was always going to be another striker in my way to the team.
"It is sad for me. It is sad for the club, also."
Teijsse says from the minute he signed on the dotted line at Dens Park he knew he was never set to be a first choice.
And for that reason, despite a goalscoring performance leading the line against Forfar last weekend, Teijsse is not counting his chickens when it comes to making his league bow from the off at Ross County on Saturday.
"Of course I want to start but the manager has said he will introduce me slowly. He said that in the beginning," said the 23-year-old.
"It is hard to say whether I have done enough to start.
"So we will have to wait and see.
"I will just take my time and, if I get the chance, I will give 100%."
He might not be sure if he's done enough to be penned into manager Paul Hartley's first Premiership XI of the campaign but Teijsse was certainly relieved to get off the mark last weekend.
"It meant a lot to me," he said.
"It is not only good for the team, it is good for me as well.
"A striker needs to score. You can play well, work hard but, if you do not get the goal, it has an impact on your confidence.
"People always say if the striker does not score, he does not play well.
"I'm pleased to have got my first goal for the club. Hopefully, it is the first of many."
Teijsse, signed from the Dutch amateurs Quick Boys this summer, continued: "I know the goals will come.
"I am a striker who likes to score one goal per game.
"It took me three to get one for Dundee. This disappoints me.
"But I will relax and I hope more will come."
At times this summer the gaffer has been Teijsse's harshest critic.
It has become a common occurrence to see Paul screaming at his forward from the sidelines in pre-season.
While Teijsse admits he was not sure about this at first, he accepts now just why the manager was so animated.
"During the game the gaffer is always hard on me. At first I did not know how to take this," he said.
"It made me lose my confidence a bit. But then the other players say 'let it go, he means good'.
"When I realised that, things started getting better during training and on the field.
"Sometimes I try to do the difficult thing but he tells me to do the simple thing. He is right.
"The gaffer is great with me. I have already learned a lot from him."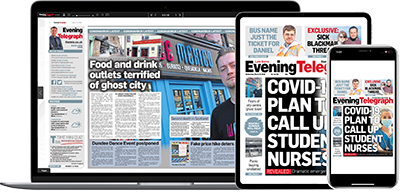 Help support quality local journalism … become a digital subscriber to the Evening Telegraph
For as little as £5.99 a month you can access all of our content, including Premium articles.
Subscribe