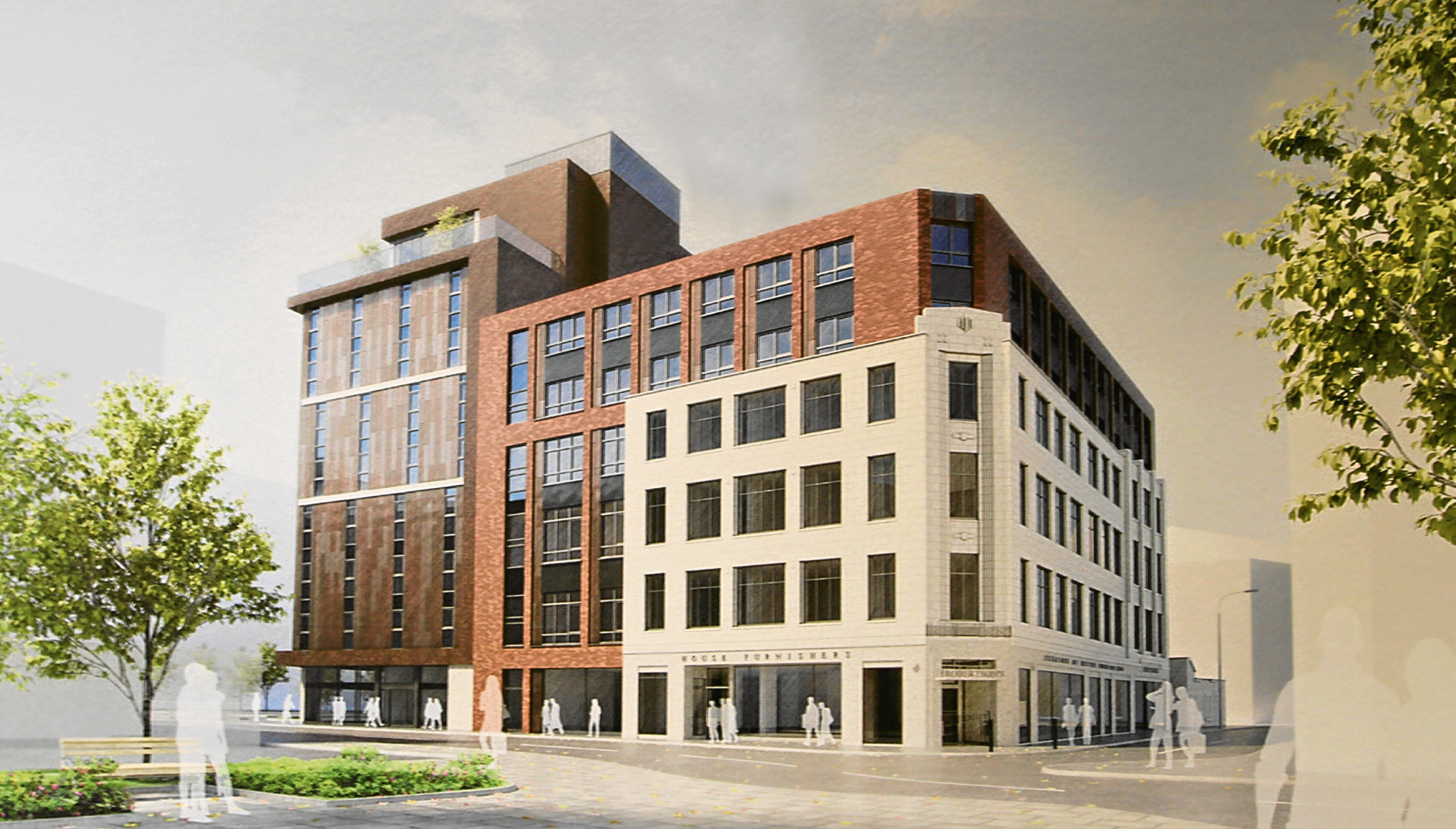 A £20 million project which could breathe new life into one of Dundee city centre's most iconic buildings has been unveiled.
The facade of the former Robertsons furniture store in Willison House is set to be saved following fears from campaigners that it could be demolished.
The B-listed art deco building in Barrack Street had initially been eyed up for student accommodation by Structured House Group, having lain empty for the last few years.
However, company bosses have now revealed revised plans which will instead see a hotel developed on the site along with a restaurant — and fewer student flats — with the front of the building restored to its former glory. The number of student properties has been reduced from 250 to 85.
Alastair Cook, a spokesman for the company, told the Tele the scheme would likely cost between £18m and £20m — and had been tweaked to reflect public opinion.
He said: "The key message I want to get across is that we've listened.
"This is a new plan with a new architect. We're taking a fresh approach. There's no point in pushing something that nobody wants."
Mr Cook was speaking at a public exhibition of the plans, at which locals had the chance to meet the planners and get their first opportunity to see the vision of how the development will look.
Discussing the building's facade, Mr Cook said: "The tiles are really nice but there are some chips and breaks — and unlike stone we can't just polish them. It's going to be a difficult job but I think we'll end up with something really nice and close to what it was like in 1935."
Robertsons closed in 2011 after trading in Dundee for more than 100 years.
News that the four-storey building is set to be revitalised — should planning permission be granted — has been welcomed by city chiefs.
Alison Henderson, chief executive of Dundee and Angus Chamber of Commerce, said: "It's great to see plans for another hotel being proposed for the city centre, which will see a landmark building redeveloped and brought back into use.
"As reports have shown, Dundee is short of hotel bedrooms, particularly at peak times.
"It's good to see private sector investment in preparation for the increased numbers of visitors who will come to the city to see the V&A Museum of Design Dundee, and also to enjoy the many cultural experiences which our region offers.
"There will be a number of opportunities for businesses to capitalise on the benefits that brings and what we need to build are those experiences, attractions and things to do to encourage visitors to spend time in our region.
"For anyone interested in the support that is available for this sector, our upcoming Dundee & Angus Tourism Conference will inspire and connect businesses to each other and the agencies who can help."
One retired town planner who attended the event voiced concern over how much demand there is for hotel space in Dundee.
He added: "The idea of renovating the building is first class but I still have my doubts about the market in Dundee and whether it will facilitate all the new developments."
Scott Graham, a planning consultant for the project, said: "We wouldn't be incurring the costs of the proposal and planning application if there wasn't any interest being shown."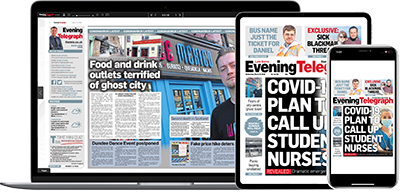 Help support quality local journalism … become a digital subscriber to the Evening Telegraph
Subscribe