It's what every Tele reader wants to get their hands on – the £10,000 ticket in our Golden Wallet giveaway.
The lucky ticket will be inserted into a random copy of the Tele TOMORROW for one lucky reader to pick up.
Ahead of the big day, we asked Dundonians what they would spend the cash on.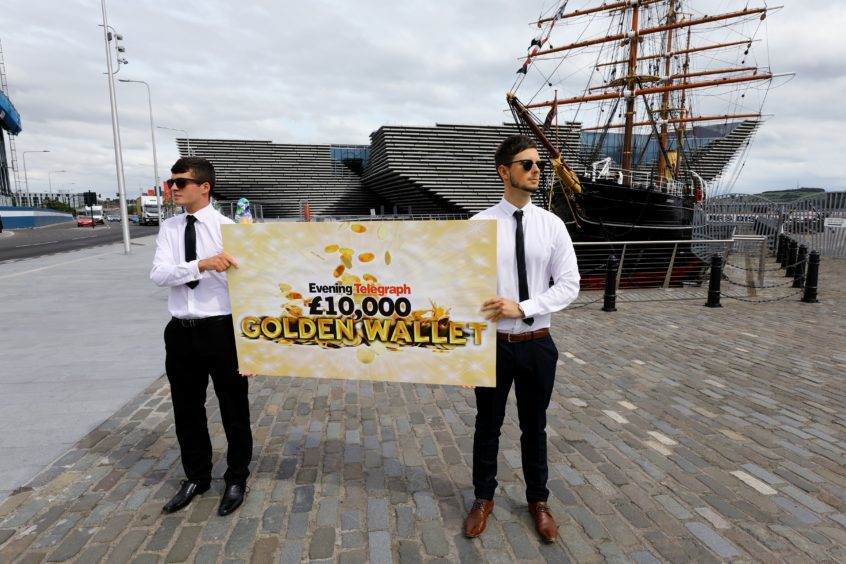 Moira Mason, 62, a pizza counter assistant from Kirkton: "If I won £10,000 I would give it to my three kids – Debbie, David and Stephanie.
"The wee ones would definitely all get a treat.
"I'm not a fan of holidays – I'm a giver. I would give some of it to charity and it would be one of the deaf charities, because I am deaf myself.
"I would treat myself to boots and jackets. It would be nice to win."
Scott McNaughton, 52, unemployed, from the West End: "I would go on holiday to Macau in China.
"I would also give half to my sister so she could go on holiday too."
Jonathan Risi, 35, a sales assistant from Barnhill: "I would like to go to Canada. I have been to America so it would be interesting to see Canada.
"I would probably put some towards my mortgage or get a better car."
Dylan Barrowman, 18, a customer services worker from Whitfield: "I would invest the money into saving up for a house to buy obviously to use and then rent out.
"I have never been to Spain so I would go there. I would take my mum and dad and my girlfriend as well.
"It would be nice just to go anywhere. I have never been outside the UK. It would be a while before I spent the money.
"I'm qualifying to become an architect so if that goes well I'd just build the house myself."
Allan Dempster, 57, a picture framer from Stobswell: "I'd go on a holiday to Portugal or Spain. Just by myself to chill and play golf.
"I would go on other holidays until it is spent. At my time of life that's what I want to do.
"I like city breaks as well. I have been on a fair few of those. I'd like to go to New York."
Erin Harkness, 20, a volunteer from the West End: "I would treat my family to a holiday and go visit my dad in South Africa. I've been once before, it was hot.
"We have never been to Orlando. I would treat my mum. She deserves it."
Mike Brown, 27, a game development student from Baxter Park: "I would probably go on holiday – maybe to Canada which I have always fancied. It's a bit like Scotland.
"I would be really boring and probably put some of it towards my rent and maybe spend half of it on myself.
"I would probably buy audio equipment but a holiday would be the main one. It's been a good while since I have been out of the country."
Duncan Forbes, 31, a part-time painter and decorator from Douglas: "I would pay off my debts and my bills and I would treat the kids to something like a nice wee holiday – maybe take them to Disneyland.
"I've only been out of the UK once to Ibiza for my 21st. I might treat myself to a motorbike."
Christine Smith, 68, a retired accounts administrator from Douglas: "I would like to see the family all comfortable.
"I would give my grandchildren a lot of extra pennies and I would like to go on a holiday myself.
"There are a lot of places I would like to see, maybe Italy and France."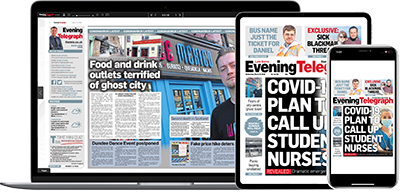 Help support quality local journalism … become a digital subscriber to the Evening Telegraph
Subscribe