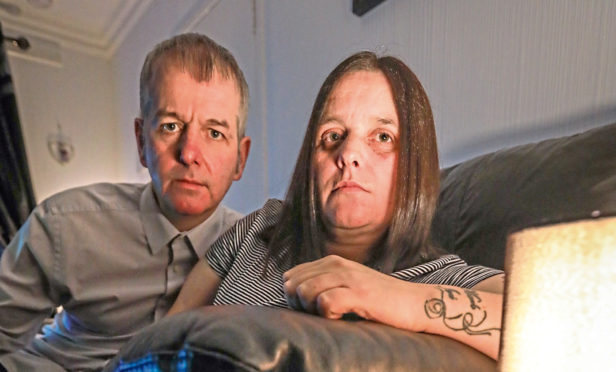 A Fintry couple have spoken out after claiming to have been left in the dark by their electricity company.
Amanda Shirkey and her husband Andrew live in a private rented home on Finlarig Terrace and say they have twice been left without electricity, as well as increasing rates this month.
The couple, who live with their three dogs, were with Economy Energy which went bust at the start of this year.
The firm had previously been barred from adding new customers after falling foul of the ombudsman because of issues with its customer service.
Bristol-based Ovo Energy took over the Shirkeys' supply from the defunct company this month, much to the couple's dismay.
Amanda, 45, said they had been left waiting for hours on hold trying to get through to customer service agents.
One call lasted more than three hours, another 100 minutes and when the company offered them a call back, the couple claim it never materialised.
The couple were also not informed of Economy Energy closing and the take-over by Ovo until a neighbour informed them.
She said: "We have been trying to get in contact with them for the past week and a half."
"They cut us off twice. We pay as you go."
Amanda said they had their electricity cut off for six hours on one occasion.
She added: "I was absolutely freezing. I phoned the ombudsman and they told us to put in a complaint.
"My phone bill amounted to £200 because of it all – it's an absolute nightmare. I don't keep well, I've got asthma, my lung collapsed last year. I've got epilepsy as well.
"I am at my wits' end. We are just wanting answers. We are not getting any further forward. It has been really stressful. The two of us have been worried. Are we going to have electricity? Are we going to be able to live in our home?
"We have not got anywhere else to go."
Amanda added they are now having to top up their card every day, when before £20 would last them the week.
The pair are changing their supply to a new electricity company.
However, the change will not take place until February 11.
An Ovo spokesman said the company would contact the couple to discuss the issues.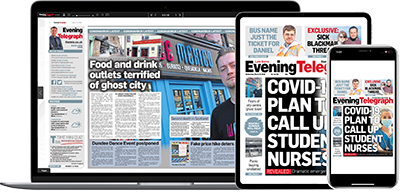 Help support quality local journalism … become a digital subscriber to the Evening Telegraph
Subscribe