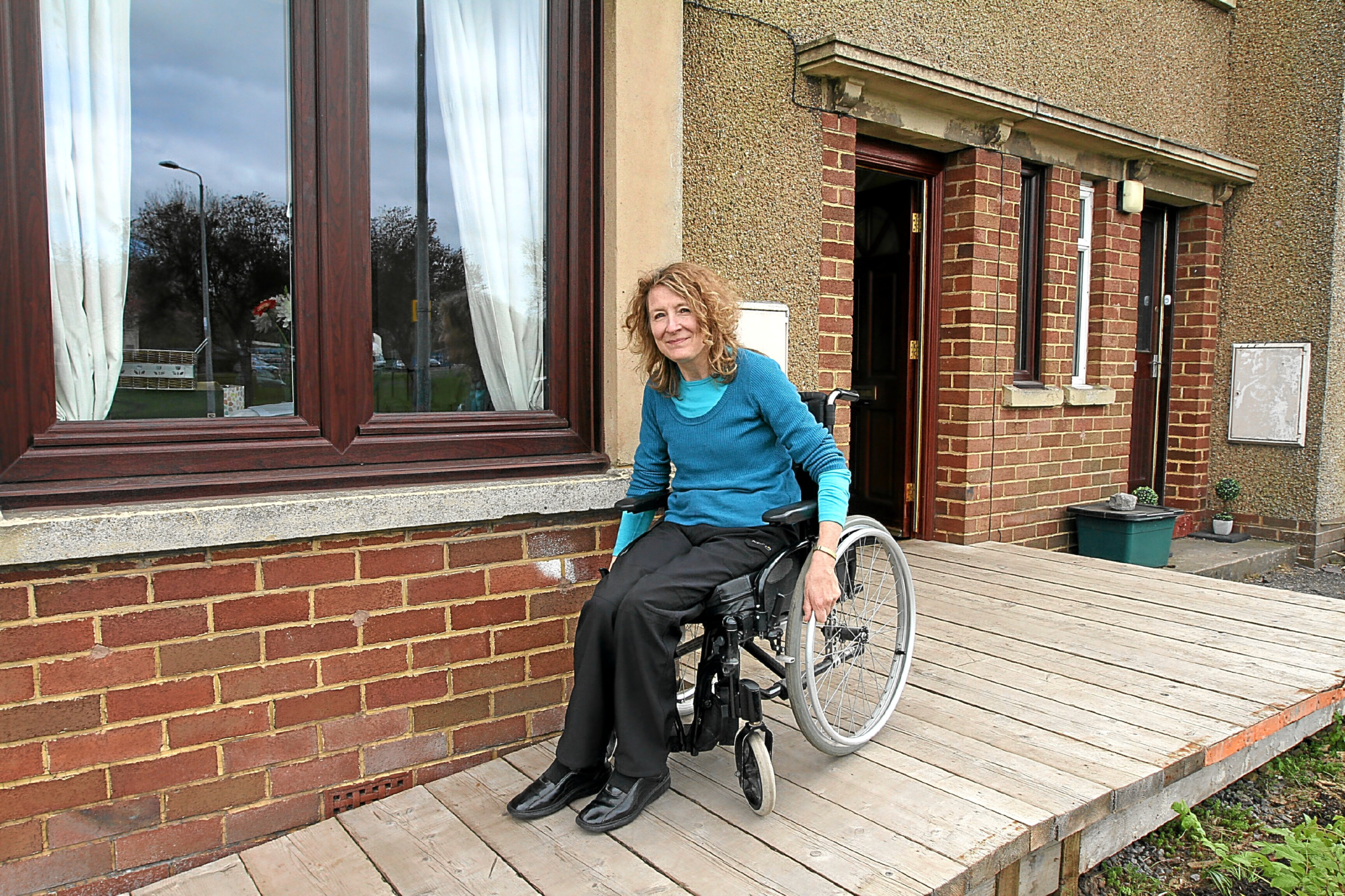 Everyday life and simple tasks that so many of us take for granted are a constant struggle for Tayside mum Paula Gowans.
Paula, 52, has multiple sclerosis and the harsh reality of that means even the simplest of chores make her life difficult.
From simply going to the loo to getting upstairs to bed and standing up are a battle.
Now, the Kirriemuir resident has spoken out about her own story, as she calls for better support for those with illnesses like hers at a younger age.
The former art teacher told the Tele: "I used to be so fit and active and took part in loads of physical activities such as skiing, cycling, rock climbing and walking — and now I'm confined to a wheelchair."
Her condition meant that she had to give up the job she loved and the pressure of coping with simple things in life means that she hasn't even picked up a paint brush recently.
For Paula, who has exhibited her work, that has been difficult.
"I used to be able to do so much and now it's harder for me to straighten my legs or get up out of this wheelchair than it used to be for me to climb a hill," she said.
"I fall over at least once a day and I end up in tears a couple of times most days — just because of the sheer frustration of my situation and because I can get so down.
"MS is depression city and I just can't and won't let myself go there. I'm a naturally positive person and I just have to pick myself up and get on with life as best I can.
"I don't want to have barriers in my life, I want to be able to do as much as I can.
"I want to be part of the wider community and play my part but this wheelchair and my disabilities make that very difficult."
Paula was brought up in Ardrossan and studied at Glasgow School of Art.
She first began to notice that something was wrong at the age of 21 when she found herself not able to keep up with her friends when they went nightclubbing.
"I was exhausted all the time, much more than I should have been," she said. "I just couldn't understand it."
Paula went to the doctor but, to begin with, they couldn't diagnose her condition. Then finally, 18 years ago, she went for a lumbar puncture and MS was diagnosed.
At the time, she had three daughters under the age of five and even pushing them in the pram was a challenge. Six years later, at the age of only 40, Paula became confined to her wheelchair.
She said: "I am still the same person I was but I'm in this wheelchair and that makes life difficult.
"Everything from getting around to parenting, to fulfilling my role in life as a wife and mother, are a challenge."
Paula said the family also suffers serious financial issues because of her illness.
She is a supporter of Amanda Kopel's campaign to introduce Frank's Law — named after the former Dundee United player Frank Kopel — which would provide financial assistance for people with life-changing conditions who are under 65 and don't qualify for Government assistance.
She said: "My husband has to work restricted hours because he has to be at home to look after me.
"He is my main carer and is the person who gets me out of bed in the morning and puts me to bed at night. He worries about my fragility and worries about leaving me at home in case I fall over or hurt myself in some other way.
"It's wrong that just because of when your birthday falls that people like us miss out on financial help. I didn't choose to be like this but it does mean that we struggle financially.
"We lead a simple life, don't smoke, don't socialise and don't waste money but nonetheless it's tight money-wise."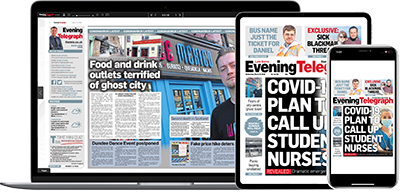 Help support quality local journalism … become a digital subscriber to the Evening Telegraph
Subscribe