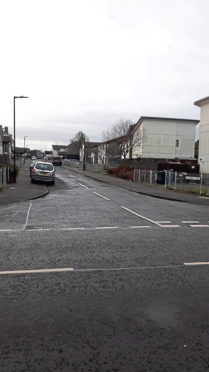 Dundee residents have spoken of their shock after being forced to flee their homes after a boiler caught fire.
Emergency crews responded to the call shortly after 2am on Thursday following an incident in the ground floor of a semi-detached property at the junction of Balunie Avenue and Balerno Place, Douglas.
A spokeswoman for the Scottish Fire and Rescue Service said crews battled the blaze for more than 20 minutes while two of the occupants were checked over by paramedics at the scene.
Crews used a hosereel jet to extinguish the flames before leaving the scene just before 3am.
One resident living nearby said there had been a "big" emergency response in the area, with police, fire and ambulance crews on the scene at around 2.20am.
He said: "I expected the worst when I saw all the flashing blue lights.
"There were a number of appliances at the scene at the time.
"I just hope nobody was too shaken by what happened."
Kirsty Barrass, 27, helped the family who were forced to leave their property.
She said: "The woman and her son were in my house while firefighters were inside the property.
"There was a lot of commotion. I had just woken up and my partner let the neighbours in.
"There were two police cars on the scene near the junction with Balunie Avenue."
Another resident, who did not wish to be named, added: "There were two fire engines in the street.
"I thought I was still dreaming when I saw what was going on.
"One of the neighbours said the boiler had caught fire.
"I asked one of the officers if we needed to evacuate but he said it wasn't necessary.
"I think two people had to run out of the property but I never saw any flames or smoke."