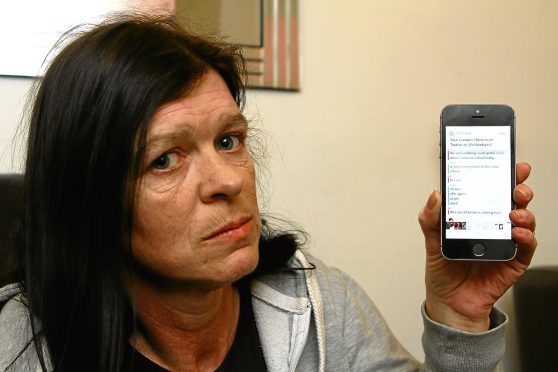 A Dundee mother has called in the police after it's claimed that her daughter's high school "failed" to deal with the bullying that forced the teenager out of the classroom.
Sharon Reid said she had to withdraw Charlie Anne, 14, from St Paul's RC Academy in Kirkton after a prolonged campaign of verbal abuse.
The teenager was last in a classroom in December and this week claimed to receive a text from one of the alleged school bullies telling her not to come back.
Sharon, a retail assistant from Fintry, is now seeking a new school after "hitting her head off a brick wall" trying to get St Paul's staff to deal with the matter.
She said: "We made the decision to withdraw my daughter from the school.
"The level of verbal abuse she was receiving was making her life a living hell.
"She received a text from one of the bullies this week which said 'You are not coming back to this school'.
"Prior to this Charlie had never been off school but I refuse to send my daughter back into the lion's den — she was coming home every day in tears."
Charlie is studying subjects including history, maths, English, Spanish and has been working at home in the meantime.
Sharon continued: "We really feel we have been hitting our head off a brick wall in trying to tackle this problem.
"We are now at this stage where we've had to take Charlie out of the school.
"This has been ongoing for three years, and as far as I'm aware, my daughter is not the only one who has been on the receiving end of bullying.
"The school has assured us that it has taken every step it can and initially, talks with school were amicable.
"We now feel the school is interested only in Charlie leaving, rather than resolving the problem of the bullying she has faced.
"We have been in contact with the police regarding the matter, as we feel the school has failed to deal with it."
A Police Scotland spokesman confirmed that officers had attended an address in connection to an "ongoing issue".
A Dundee City Council spokeswoman said: "The school deals with all complaints of bullying thoroughly and families are closely involved in the process."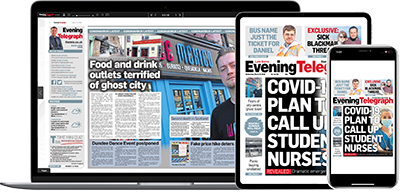 Help support quality local journalism … become a digital subscriber to the Evening Telegraph
Subscribe