A man has pleaded for information after his beloved pet snake escaped from its home.
Kevin Hopkins took to social media after his 5ft 5in royal ball python slithered off while he was in the process of moving home away from the Seafield area of Kirkcaldy.
The 24-year-old said his pet was of "gentle nature" but was fearing for her well-being.
He wrote on Facebook: "Time is ticking as snakes need warmth and our summer is over. I'm fearing the worst but hopefully someone out there sees her."
Scottish SPCA Chief Superintendent Mike Flynn confirmed the animal charity was aware of the escaped snake.
He added: "Snakes need heat and can't survive for long outside in the cold. However, it is possible a snake would manage to survive for a long time inside a wall cavity, provided it is able to feed and there is a source of heat."
"Anyone who comes across this snake can contact our Animal Helpline on 03000 999 999."
Kevin has also urged people to get in touch over Facebook.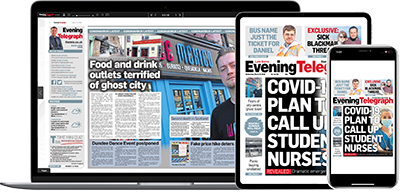 Help support quality local journalism … become a digital subscriber to the Evening Telegraph
Subscribe