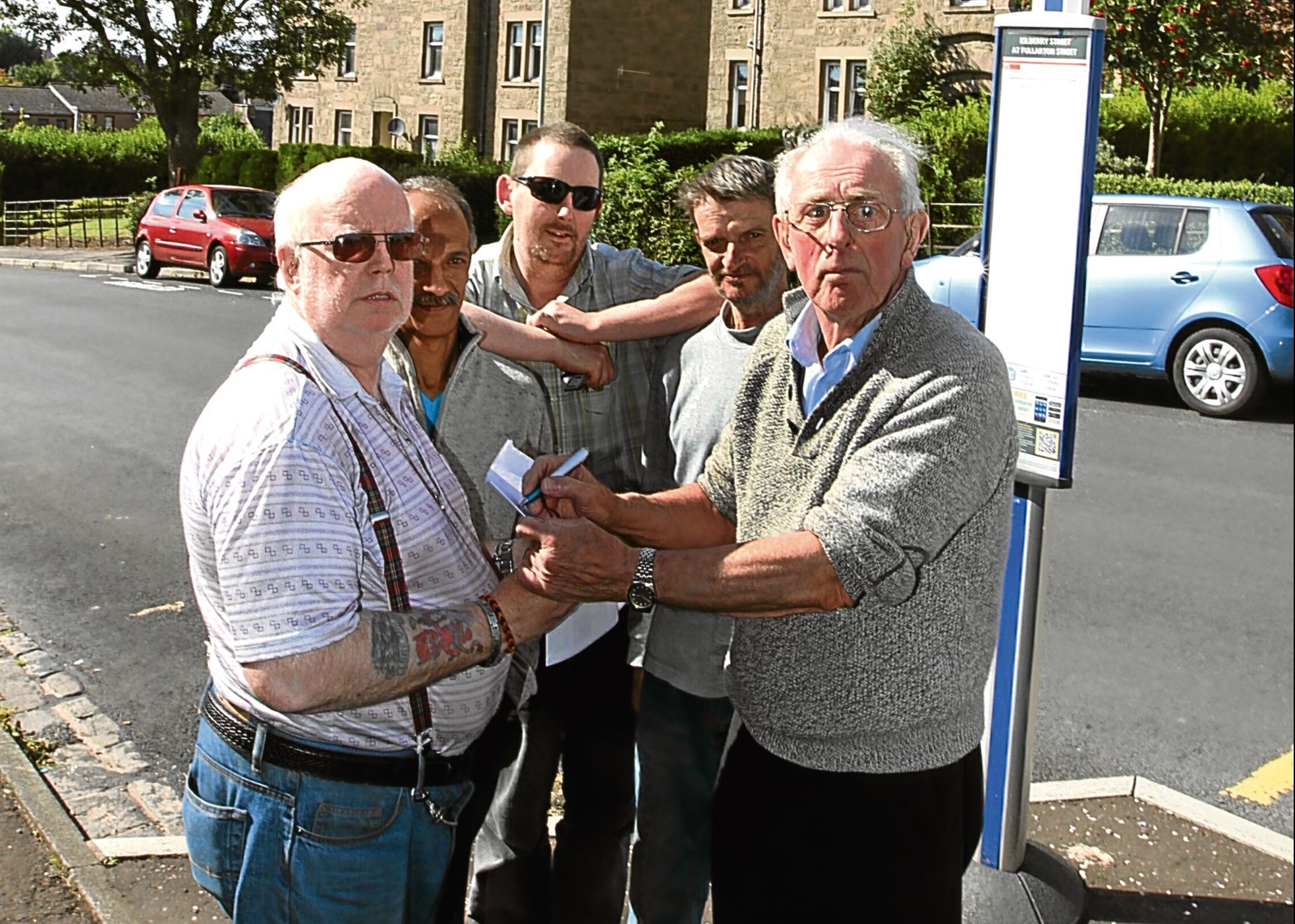 Hundreds of residents in two Dundee streets have signed a petition to try to have their bus service restored.
Alexander Shaw, 56, said recent changes to the Xplore bus timetable have left people virtually stranded.
He said that now the number four no longer goes to Fullarton Street or Kilberry Street, only one service remains — and it operates just twice a day.
Mr Shaw has started a petition calling for the changes to be reversed and for the bus to be reinstated.
The petition has already attracted more than 500 signatures.
Mr Shaw said: "Hundreds of people have signed the petition, which shows the strength of feeling in the area about the changes.
"The number four has disappeared completely, meaning the only bus that comes near us now is the 23 which comes twice at 3.30pm and 4.30pm.
"That means residents in the area have no way of getting to Lochee for shopping, to collect their pensions or attend medical or dental appointments.
"Two buses late in the afternoon are no use — especially as these buses are mostly used by school children."
Stanley Quinn, 50, said there were a lot of elderly and disabled people living in the area who rely on the number four bus.
He said: "They have been left with no means of getting to Lochee and have no alternative other than to walk.
"It can take a good half hour to walk from here to Lochee.
"It's not right that so many elderly people have been left without a bus to get them about."
Resident Eddie Abbott, 81, had to undergo a triple heart bypass operation earlier this year.
He said it could now take him an hour and a half to walk to Lochee.
He added: "It's ridiculous that we've been left without a bus. I had a major heart operation and it's an awfully long walk for me into Lochee."
Neil Nixon said the number four bus had been the only means of public transport for local people getting to Lochee.
He said: "Everybody here is really upset that their bus has been withdrawn.
"I hope the bus company can look at the timetables again and do something to make sure that we can get our bus back."
An Xplore Dundee spokeswoman said: "We will certainly take on board this feedback from our customers and would welcome the opportunity to meet with them to discuss their transport options.
"Residents in the Fullarton Street/Kilberry Street area can still have access to Lochee by catching the 9/10 Outer Circle on Loons Road, a short distance away.  Service 27, which travels through Kilberry Street, also connects these residents to Kingsway Retail Park.
"We appreciate that for those with mobility issues this may be too far to walk, in which case it is worth contacting Dundee City Council as the local authority may consider subsidising additional services where there is a proven social need."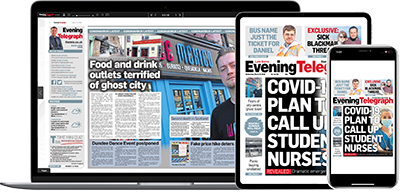 Help support quality local journalism … become a digital subscriber to the Evening Telegraph
Subscribe