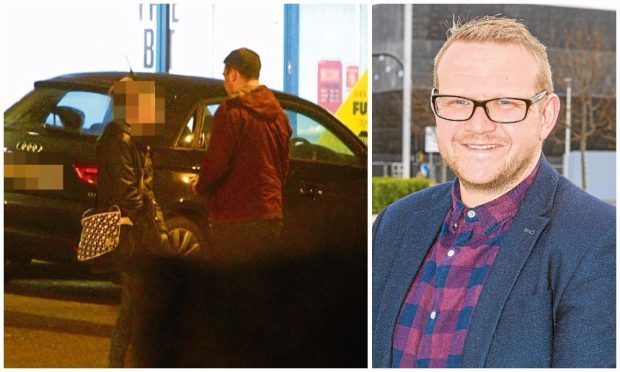 A senior Dundee councillor has admitted he was "shocked" to find out more than 500 women were offering sex for sale in the city.
As previously reported, Sinead Daly, of Dundee's Women's Rape and Sexual Abuse Centre (WRASAC), warned that online prostitution was "rife".
This comes six months after a "red light zone" in Arbroath Road in Dundee was investigated by the Tele.
A reporter was offered sex by a young woman for £40.
She revealed drug addiction led to her situation.
At the time, Alan Ross, the city council's community safety and public protection convener, said he was very concerned but didn't want to drive prostitution underground or move it elsewhere, as that "wasn't addressing the problem, just displacing it".
However, Ms Daly said the issue had indeed moved predominantly underground in the past six months, with "hundreds" of women offering sex for sale online.
Research by WRASAC showed 520 women advertising sexual services online in Dundee on one website alone throughout May.
Mr Ross, a councillor for the Lochee ward, told the Evening Telegraph today: "I was aware that the issue in Arbroath Road had improved.
"It's certainly very surprising to hear that a number of women are advertising sex for sale online in Dundee and obviously very concerning. That's a huge number.
"We will continue to work with partner agencies to do all we can to address this matter.
"As police have said, once you move the person approaching a prostitute off of the street and that happens instead in someone's home, it becomes a lot more difficult to detect.
"Obviously there is no magic bullet to solve this problem. However, Police Scotland does work extremely hard to ensure that officers are doing all they can to bring those who are forcing others into prostitution, and those who use the services of prostitutes, to justice. My attitude hasn't changed from six months ago — those involved in prostitution are victims.
"The council and other agencies will continue to offer them support."
WRASAC's research revealed that on many sex websites, women have profiles which contain information such as lists of the "services" they engage in and intimate photos.
Many are believed to be based in the city, advertising "in-call" and "out-call" sexual meetings, often under the guise of "escort" services.
Others are believed to be based in other parts of Scotland and are travelling or transported to Dundee if someone orders a sexual service online.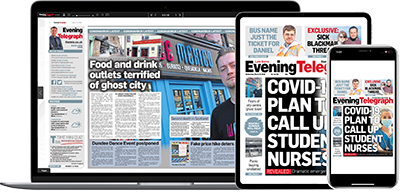 Help support quality local journalism … become a digital subscriber to the Evening Telegraph
For as little as £5.99 a month you can access all of our content, including Premium articles.
Subscribe