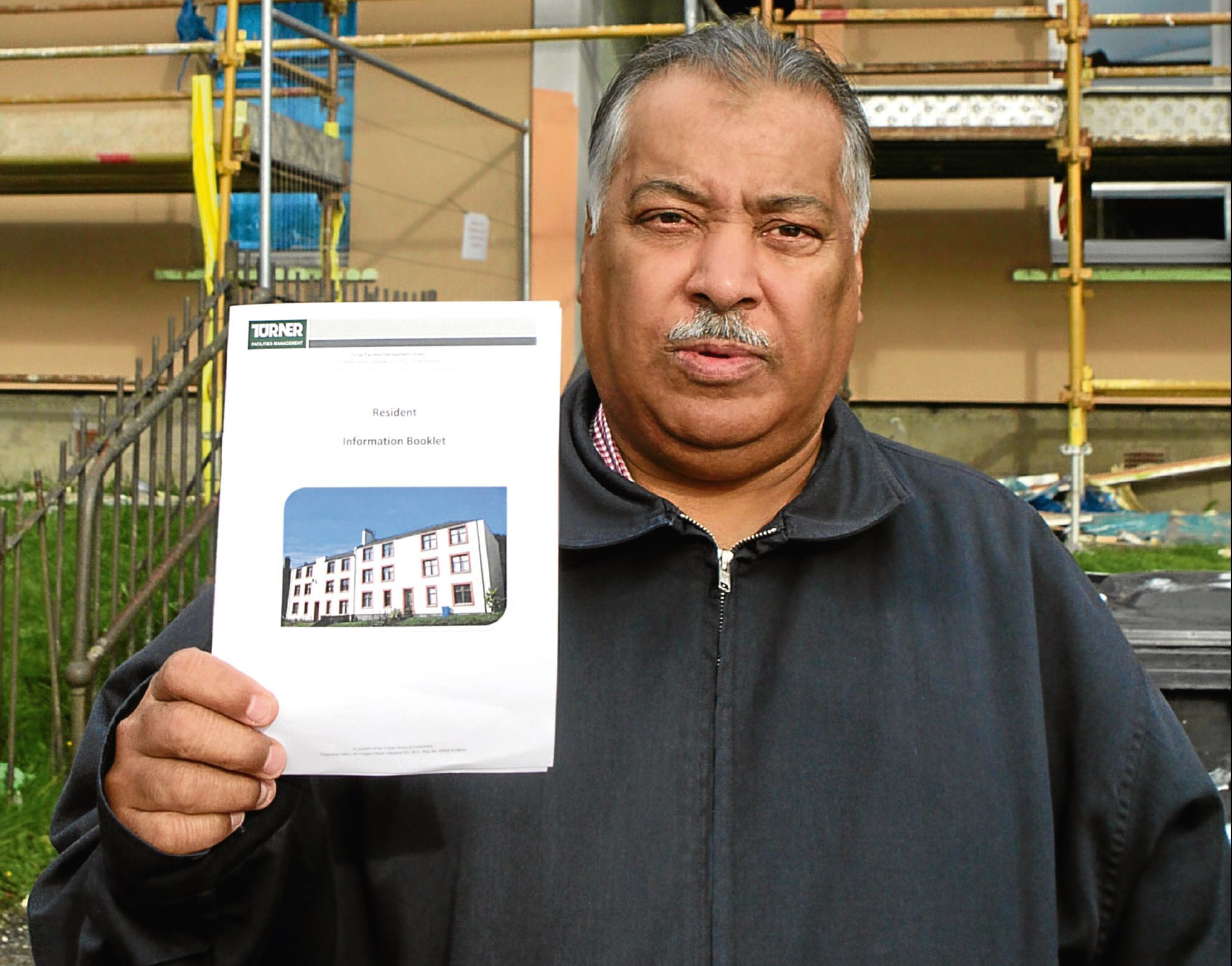 Residents of a Dundee street are seeing red over the colour their homes have been painted.
The tenement flats at Sandeman Street are currently undergoing a makeover and the city council is fitting external insulated cladding to the walls of the properties.
Once the cladding has been fitted, the outside walls are painted — but the results have prompted residents to take action.
Many are unhappy with the colour chosen by the council, which they think is too dark and depressing.
The finish — which has been described as "mocha and dark chocolate" — is a far cry from the orange and cream that residents say they were expecting.
They are so upset by it that they have now launched a petition in a bid to persuade the council to repaint the walls a much brighter hue.
Mohammed Aslem, who lives in the street, said he was very disappointed to discover that the walls were not being painted the colour he and others were expecting — and so he decided to start the petition.
He said: "More than half the people in the street are unhappy, so we decided to try to do something about it.
"The city council claims to have discussed the colour choice with the residents.
"But this simply isn't true as no one was asked.
"Leaflets distributed to our houses led us to believe the walls were to be painted a light cream colour but instead they are a dark brown.
"When we discovered the colour many of the residents complained before the work had begun but we were ignored."
Councillor for area Helen Wright, said residents had believed they were to be getting the same light colour scheme as buildings in nearby Arklay Street.
She said: "I am very unhappy that the colours have been changed from what residents thought they were agreeing too.
"I am in discussions with the council to investigate the process that has been gone through.
"I hope that the council reconsiders."
John Alexander, convener of Dundee City Council's neighbourhood services committee, said as part of the insulation programme, residents had been consulted about the proposed colour of the cladding.
He said: "Computer-generated images of the properties are created, as well as photographs of other houses and blocks in other parts of the city that have been insulated with that colour of cladding. It's unfortunate that some people don't like the colour.
"I'm am sure they will all appreciate the reduction in fuel bills and a more comfortable home as result of this multimillion-pound programme."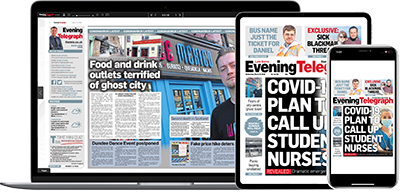 Help support quality local journalism … become a digital subscriber to the Evening Telegraph
For as little as £5.99 a month you can access all of our content, including Premium articles.
Subscribe