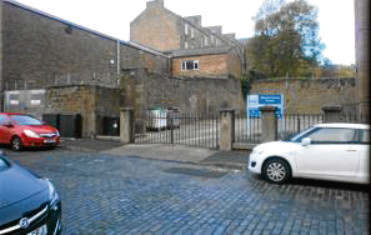 Plans have been lodged to develop 16 new flats in Dundee's Benvie Road.
Hillcrest Housing Association is hoping the creation of new social housing can help breathe new life into the area.
The application has been put forward by Jon Frullani Architects on behalf of Hillcrest.
Flats will be let as two-bedroom social housing in a bid to meet the demand for affordable housing in the city.
The four-storey building is situated at the northern side of the junction between Benvie Road and Mitchell Street.
A communal garden will be created but the housing development won't be served by parking facilities.
Instead, this will be met by what has been described as a "surplus" of on-street parking on Benvie Road and Mitchell Street.
The application reads: "The purpose of the proposed development is to create energy-efficient housing that can meet the needs of Hillcrest Housing Association and the demand for affordable social housing in Dundee.
"Hillcrest Housing Association will take ownership of the development once completed, with the flats being let as social housing.
"With many parts of Dundee undergoing regeneration, including land use changes to provide high-quality housing, the site at Benvie Road offers a positive opportunity to establish an important urban feature that consolidates the urban grain along Benvie Road."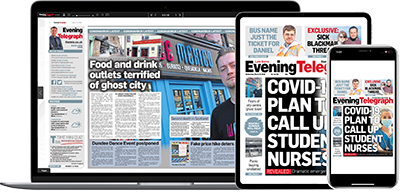 Help support quality local journalism … become a digital subscriber to the Evening Telegraph
For as little as £5.99 a month you can access all of our content, including Premium articles.
Subscribe