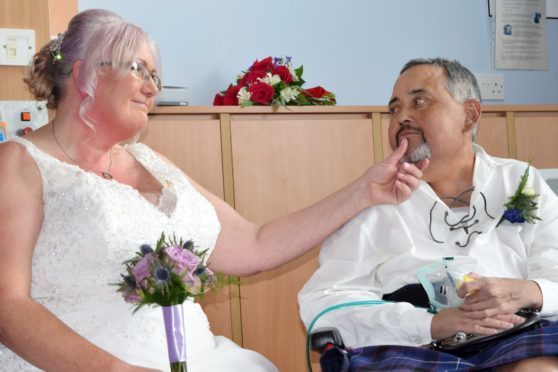 Ninewells Hospital was transformed into a wedding venue when a Dundee man and his fiancee tied the knot in the renal ward.
Robert Couttie and Debbie Coulson have been together for eight years and got engaged seven years ago.
Robert, who began receiving dialysis at Dundee Royal Infirmary when he was 16, is currently an in-patient in the renal ward at Ninewells.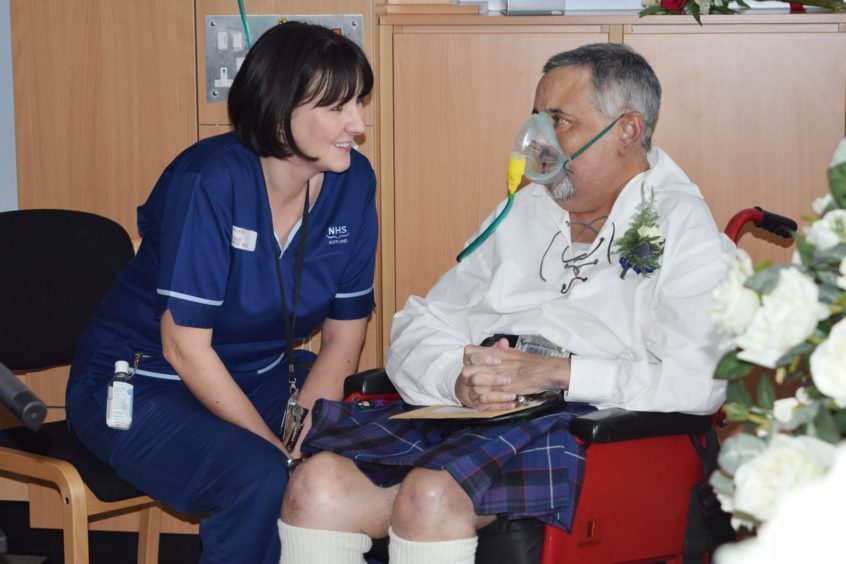 After turning 50 last week, he decided that it was time to get married and – with the help of hospital staff – the couple managed to get a wedding organised in just three days.
Robert explained: "We initially planned something small with just me, Debbie and our mums as witnesses but we've got to know so many people through the hospital who wanted to be there that it became quite big with friends, family and staff all joining us.
"There were even nurses who came in on their day off to be there with us which means a lot," he said.