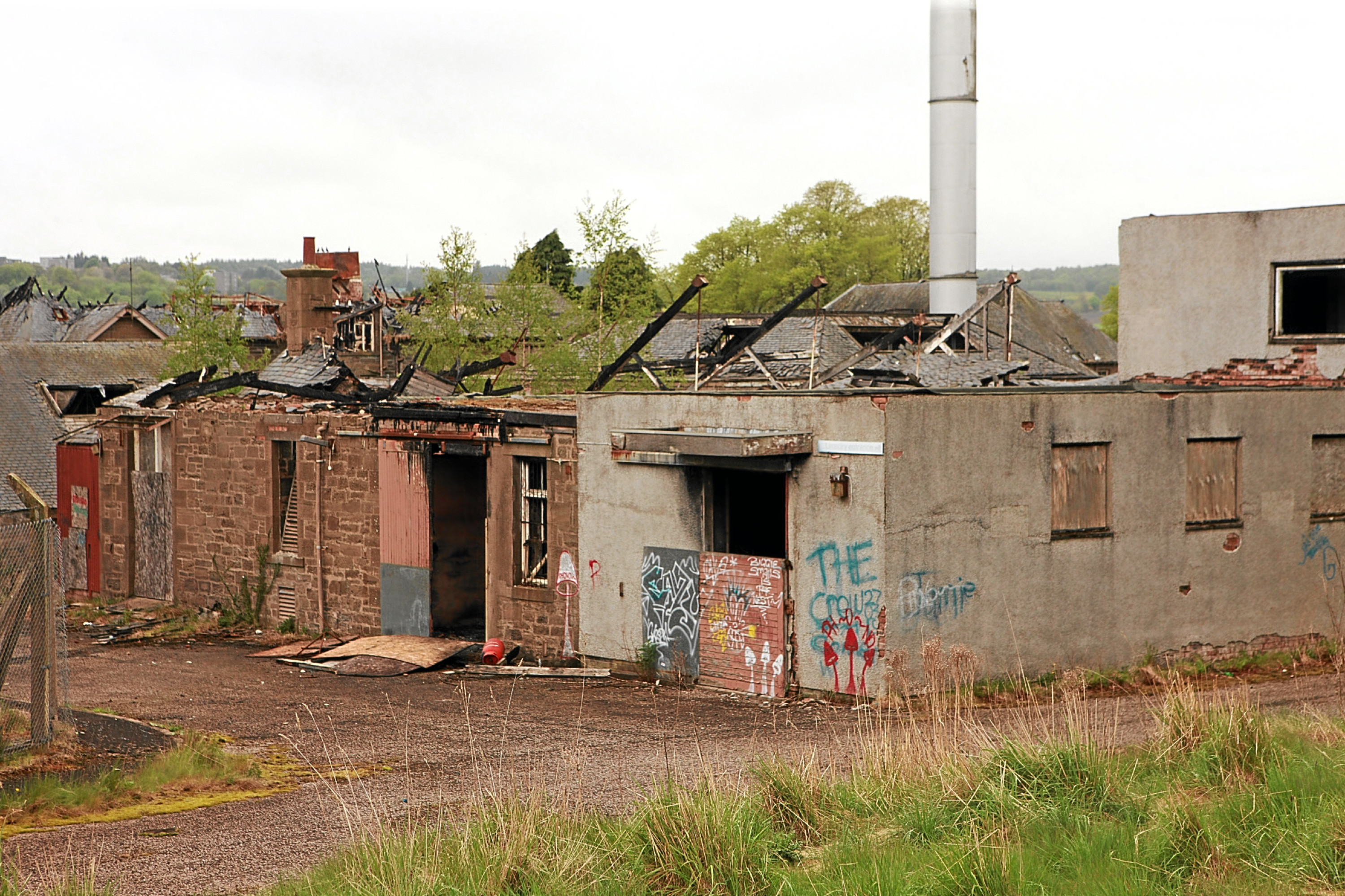 The £50 million development of luxury apartments at the derelict Strathmartine Hospital will go ahead, despite a fire destroying part of the building, a developer has said.
The blaze last Tuesday caused a full collapse of the roof and completely destroyed the first floor of the category-B listed building.
However, property developers Muir, Smith and Evans told the Tele the construction of 222 homes on the site would still go ahead.
In total, 22 apartments are planned for the part of the building torched last week, with the rest on surrounding land.
Robert Evans, one of the firm's partners, said: "The fire is certainly another set-back but the work will continue.
"At the moment we have a big issue with keeping the site secure and in one piece.
"We have a real issue with people trying to break in.
"It's not the first time this has happened and, with the best will in the world, it's such a large site that people intent on mischief seem to find a way in. People are using chisels, drills and even sledgehammers to get access.
"We'll continue to have conversations with the police and get a full report from Scottish Fire and Rescue on the damage the fire has caused."
Mr Evans also said one of the main stumbling blocks the firm was trying to overcome was a clawback clause which could see previous owner NHS Tayside net a substantial windfall.
The clause, agreed as part of the sale deal when the hospital was put on the market in 2003, means a percentage of income from the sale of the site will be paid to the board when full planning permission is granted.
"NHS Tayside is dragging its heels," said Mr Evans.
"Discussions are ongoing but we need to get a sensible price agreed so the project still maintains a level of return.
"The development is very marginalised, economically, so we need to make sure it's still profitable."
A spokeswoman for NHS Tayside said: "We can confirm negotiations between NHS Tayside and the developer are ongoing. The clawback arrangements would be applicable on successful planning permission being granted."
Unusually, Scottish Government ministers were called upon last year to grant initial permission for the development of the site, the plans — in Angus Council's area — were objected to by Dundee City Council.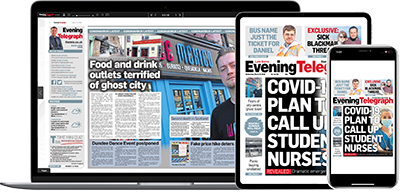 Help support quality local journalism … become a digital subscriber to the Evening Telegraph
Subscribe