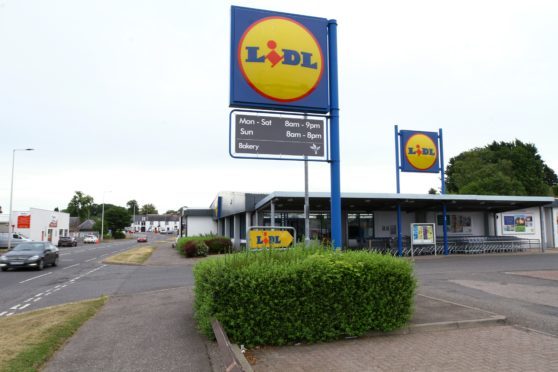 Police have launched an investigation after a shocked shopper found part of a hypodermic needle in a supermarket bakery counter.
The discovery was made in the Lidl store on Queenswell Road in Forfar on Friday as a customer browsed the self-service baked goods.
Lidl, which also has four stores in Dundee – Downfield, Lochee, Stobswell and the city centre – has said it is "extremely concerned" and is supporting the police in its investigation.
The customer, who asked not to be named, said: "It was a hypodermic needle – it was found in the amongst the bakery and pizza department – the bit where customers can help themselves to goods. It was reported to the police.
"It's just awful. I dread to think what could have happened if someone had injured themselves."
Councillor Lynne Devine, who represents Forfar and District, said the incident was "appalling" – and called on drug users to act responsibly when discarding needles.
The SNP councillor said: "I've obviously heard of people discarding needles and other drugs paraphernalia in the past.
"However, I've never heard of it happening in a supermarket or a bakery.
"It's absolutely shocking and really appalling.
"Obviously I would call on people using drugs to discard any drug litter responsibly.
"This could have caused a serious incident to someone's health if they had been pricked by this needle."
A spokeswoman for Police Scotland said: "We can confirm that we are aware that part of a needle was found in a Forfar shop and we are looking into it."
A spokesman for Lidl said: "We were extremely concerned to learn of this matter. We are supporting the authorities with their investigation and have provided them with CCTV footage.
"As this is now a police matter, we are unable to provide any further information at this time."
To report a syringe which has been discarded outside, residents should call Angus Council's ACCESSLine on 03452 777 778 giving its location.
The local authority will collect and dispose of the syringe as soon as possible within working hours.
Out of hours and at weekends the public can contact Police Scotland on 101.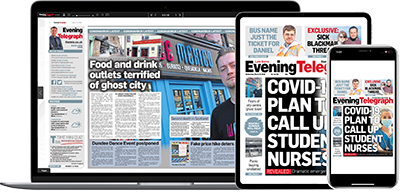 Help support quality local journalism … become a digital subscriber to the Evening Telegraph
For as little as £5.99 a month you can access all of our content, including Premium articles.
Subscribe