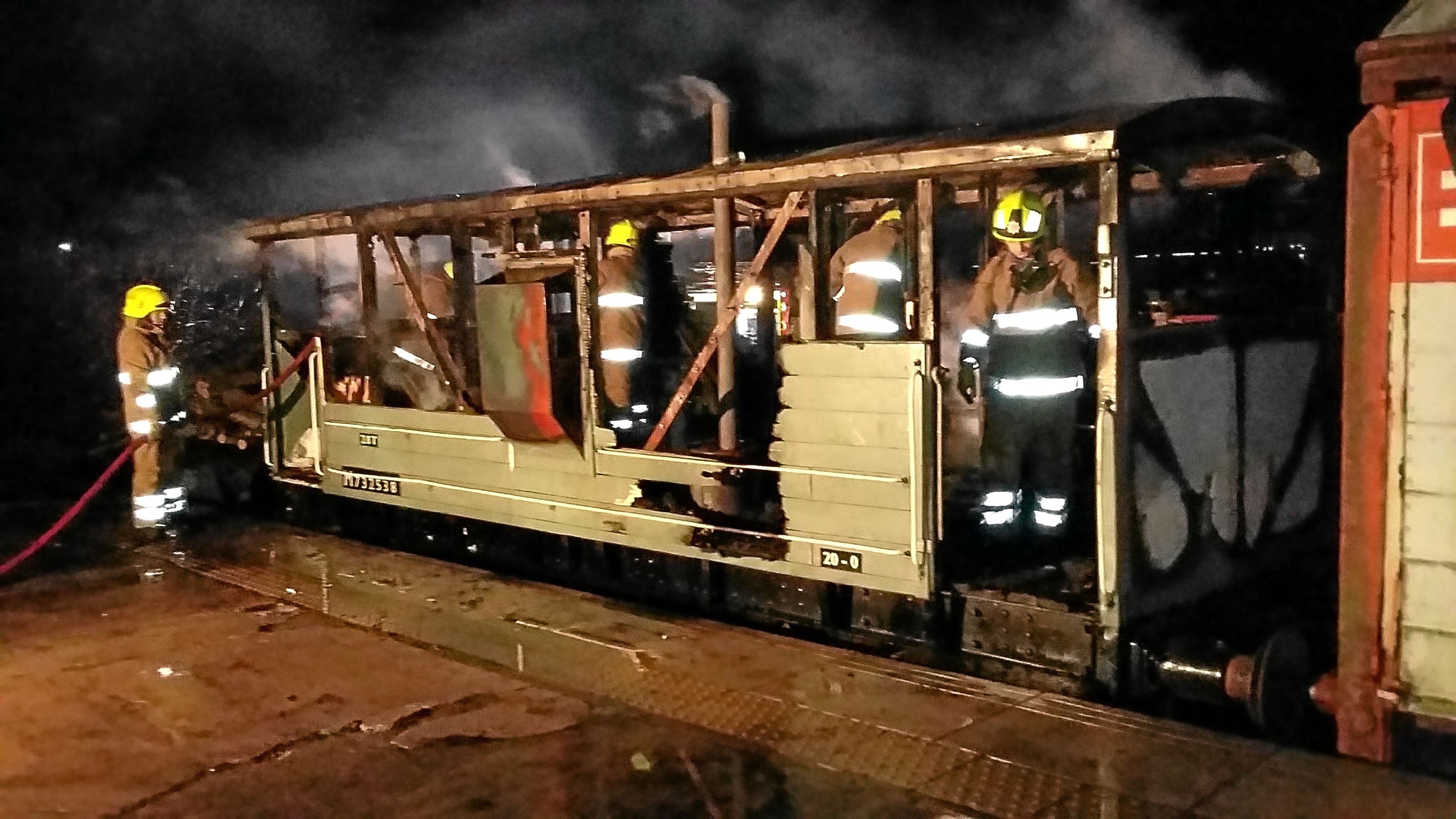 Volunteers at the fire-hit Caledonian Railway have expressed their disappointment at the failure of police to find the culprit who started the blaze.
Andy Pegg, events manager for the rail preservation group, told the Tele of a growing sense of pessimism among his fellow train enthusiasts.
He said: "Frankly, I don't think they will get any further and we've heard nothing from police.
"I believe the investigation is dead in the water and I don't think we'll ever know. It's quite disappointing to never see anyone caught for this.
"We lost so much after lots of hard work and commitment. It was definitely arson. We found the metalwork and the lock was undamaged — it was in the lock position.
"We have no idea why someone would want to do this, other than maybe boredom."
On April 6, a fire ripped through a recently refurbished LMS Brakevan causing extensive damage.
Two fire appliances from Brechin attended to find the recently renovated buffet carriage at the railway museum well alight.
Initial estimates placed restoration costs at about £20,000, but offers of help poured in within hours of the news breaking.
Less than a month later, the group already has funds in place to restore the damaged carriage, thanks to the support of local businesses and the community.
It is hoped restoration work can begin after the summer and the group plans to use an alternative brakevan in the meantime.
Andy said: "The other brakevan is not as big, it's more of a display piece. We'll have to do more trips, carrying less people per journey, but we're hoping it won't impact on services too much.
"We're looking at the bright side, putting this behind us and moving on."
A police spokeswoman said: "Police Scotland continues to appeal for information in connection with a fire at Caledonian Railway sometime between 10.45pm and 11pm on April 6.
"The fire caused extensive damage to a train carriage.
"Local inquiries, including house-to- house, have been progressed, along with media appeals for witnesses.
"Anyone who has information that could assist officers with their inquiries, or who saw or heard anything suspicious, is asked to contact police on 101. Alternatively, information can be passed anonymously to the charity Crimestoppers on 0800 555 111."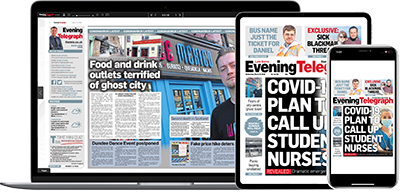 Help support quality local journalism … become a digital subscriber to the Evening Telegraph
Subscribe